Blog
By Pamela Goldfinger,  June 11, 2021
My name is Pamela Goldfinger, my pronouns are she /her, and my husband Michael and I are Temple Sinai members. We are a blended family with 4 adult kids, one of whom is queer, a son-in-law, a fiancé, extended family and friends, but no pets.
By Rabbi Micah Buck-Yael, June 8, 2021
The first time that I went to a Pride celebration, I was so nervous, so excited, and not at all sure how it would go. I was a teenager, newly out to myself and a small number of close friends, and had never been around such a large crowd of LGBTQ folks and allies. As I watched the parade go by and wandered through the festival, it was thrilling to see the excitement and celebration in the air, encounter people who expressed a rainbow of genders, and share the slightly wild feeling of togetherness with strangers. For me as a young person, it meant a lot.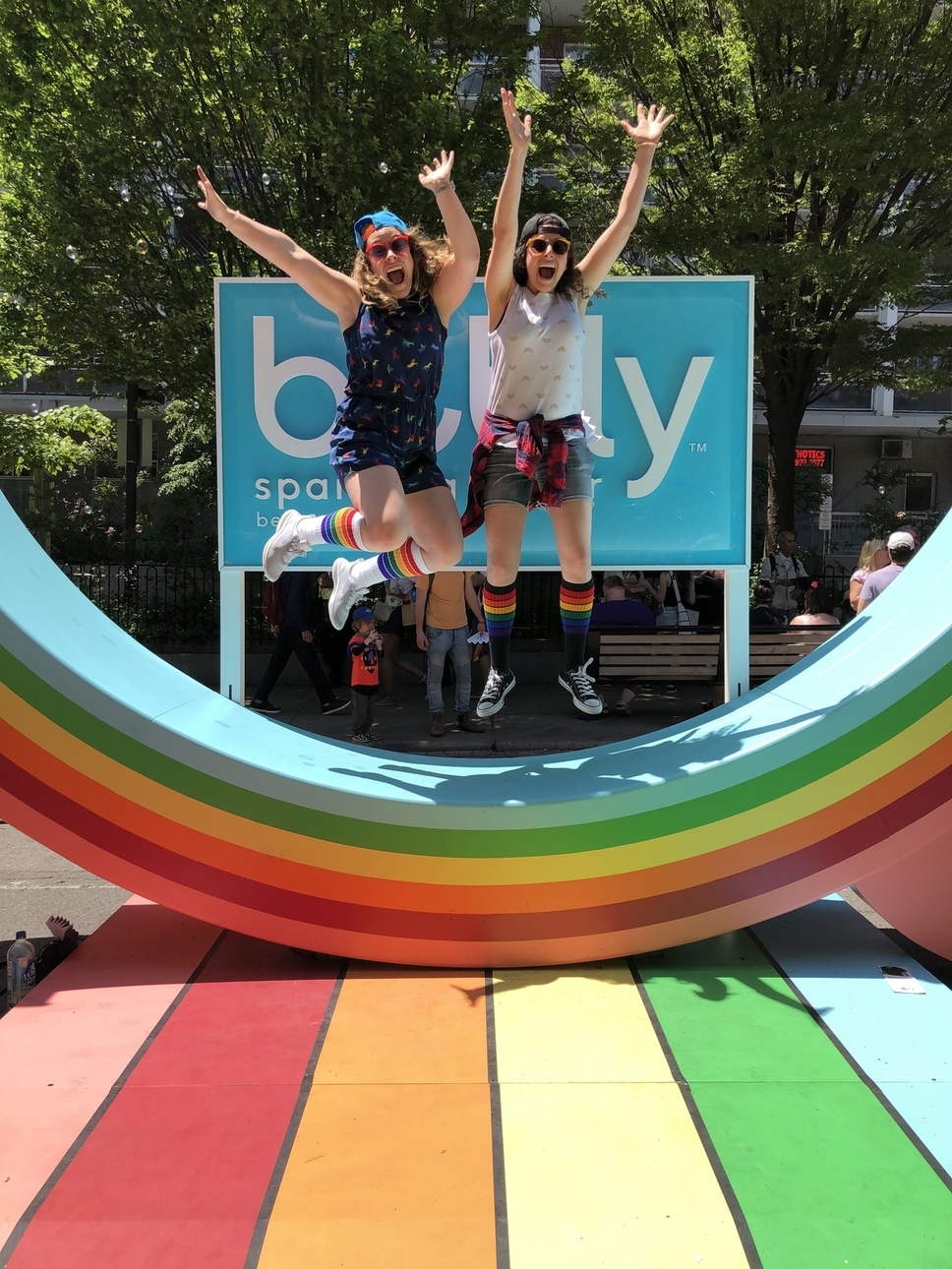 ​
​By Rabbi Ariella Rosen, June 8, 2021
Right out of rabbinical school I moved from New York City to the Philadelphia suburbs to begin a pulpit job. The life shifts contained in that move were profound (and I don't think we talk about them enough): from city to suburban life, from being a student to being a working professional, from an immersive peer community to an environment in which being a single 20-something without kids was far from the norm. While I cared deeply for the shul and the people I had the privilege of serving, I felt out of my element and far away from the world that had felt so nurturing and essential to my emerging adult self. (New rabbis in new communities, I FEEL you.)