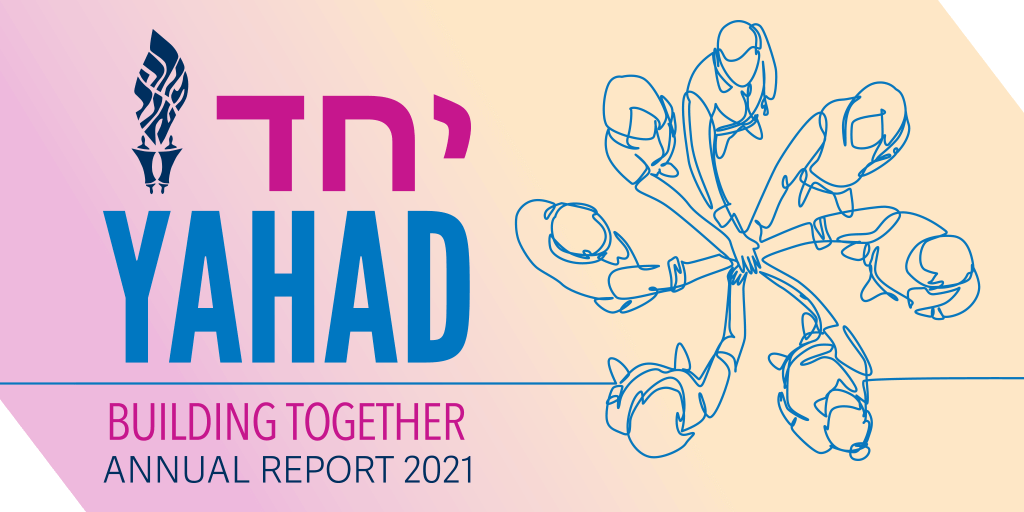 ​
Haverim --
הִנֵּ֣ה מַה־טּ֭וֹב וּמַה־נָּעִ֑ים שֶׁ֖בֶת אַחִ֣ים גַּם־יָֽחַד׃ (תהילים קל״ג:א)
Indeed, how good and how pleasant it is when we dwell and build together! This past year has continued to be a challenging one when it comes to feeling togetherness, and yet Our RA has made it happen among our colleagues and in our communities. While our opportunities to see one another in person were very limited, it hasn't stopped us from supporting one another and being present for each other.
In fact, as you'll see in these pages, over the past year we have gathered together in numbers rarely seen before! Whether for classes, professional development, spiritual time, leadership work, or just plain fun, groups of colleagues from across the globe have joined together almost every day of the past year to build community and connection. Sometimes it is just a few of us on a Zoom call for a check-in on COVID practices in our organizations or to plan a section of our Clergy Manual. At other times it's been several hundred of us learning together at once, such as our virtual convention in March, including our session on intentional gatherings with Priya Parker.
Rather than fighting the limitations imposed by the pandemic, we have used this time to think creatively, experiment with ways to create rabbinic community, and expand the reach of our work and our Torah with the Jewish community-at-large. We've also brought the Conservative Movement together as we've strengthened our partnership with USCJ, our seminaries, and our other organizations in Israel and throughout the world.

Every one of us has faced new challenges in our rabbinates this year, and we need one another more than ever. We want to thank our lay leaders, volunteers, and staff members for all their hard work. Most importantly, we thank our colleagues for coming together to build and strengthen Our RA. Together-Yahad we are strengthening one another as we bring the light of our Torah out into the world.
 
Warm regards,
Stewart Vogel Jacob Blumenthal
President           CEO