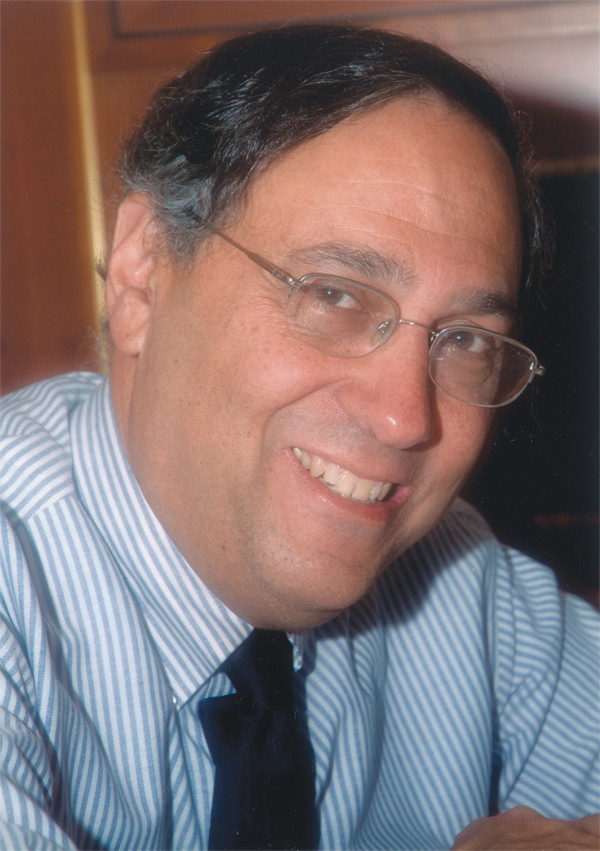 Steven Bayme
Dr. Bayme will discuss the topic "Jews and American Politics: Implications for the 2016 Elections" on Wednesday, May 25th at Noon.
Steven Bayme serves as Director of the William Petschek Contemporary Jewish Life Department, AJC.  He holds an undergraduate degree in history from Yeshiva University and M.A. and Ph.D. degrees in Jewish history from Columbia University. He has taught at Yeshiva University, Jewish Theological Seminary, Hebrew Union College, Queens College, and he serves as visiting faculty at Yeshivat Chovevei Torah. His publications include Understanding Jewish History: Texts and Commentary, a survey of the Jewish historical experience, and Jewish Arguments and Counter-Arguments, a volume of essays on contemporary Jewish life. His most recent volumes are American Jewry's Comfort Level, assessing the challenges to American Jewry and (co-edited with Steven Katz) Continuity and Change: A Festschrift in Honor of Irving Greenberg.
He is a member of the Board of Trustees of the Memorial Foundation for Jewish Culture, has served on the faculties of the Wexner Heritage Foundation and the Nahum Goldman Fellowship, the Wexner Foundation Fellowship Committee, and frequently as a judge for the National Jewish Book Awards.  He has been widely cited in the media on Jewish communal issues and was profiled in Lifestyles magazine. Three times he has been named in the Forward's annual list of the top 50 Jewish leaders who "make a difference".  In its 2001 listing, the Forward noted that Dr. Bayme "influences the debate on a variety of issues and has helped steer his organization into position as the leading address in the national Jewish discussion".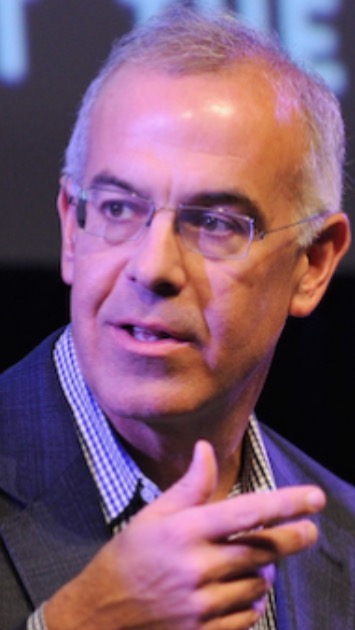 David Brooks
David Brooks will deliver the keynote address – "Educating the Spirit" - on Sunday, May 22nd at 6:30 pm in the sanctuary of Park Avenue Synagogue. 
David Brooks was born in Toronto, Ontario—his father was an American citizen living in Canada at the time—and spent his early years in Stuyvesant Town before his family moved to the Philadelphia area. In 1983, Brooks graduated from the University of Chicago with a degree in history. As an undergraduate, he frequently contributed reviews and satirical pieces to campus publications. Upon graduation, he became a police reporter for the City News Bureau of Chicago, a wire service owned jointly by the Chicago Tribune and Chicago Sun Times. In 1984, he applied and was accepted as an intern on Buckley's National Review.
In a distinguished career as a journalist he has worked as an editorial writer and film reviewer for The Washington Times; a reporter and later op-ed editor for The Wall Street Journal; a senior editor at The Weekly Standard from its inception; a contributing editor at Newsweek and The Atlantic Monthly; and as a commentator on NPR. He became an Op-Ed columnist for The New York Times in September 2003. He is currently a commentator on "The PBS Newshour," NPR's "All Things Considered" and NBC's "Meet the Press."
He is the author of Bobos In Paradise: The New Upper Class and How They Got There and The Social Animal: The Hidden Sources of Love, Character, and Achievement. In April of 2015 he came out with his fourth book, The Road to Character, which was a Number 1 New York Times bestseller. Mr. Brooks also teaches at Yale University, and is a member of the American Academy of Arts & Sciences.
Timothy Cardinal Dolan
His Eminence, Timothy Cardinal Dolan, Archbishop of New York will speak in dialogue with our colleague Noam Marans on the subject "Religious Leadership in a Secular Age" on Monday, May 23rd at 3:30 pm.
Timothy Dolan was named Archbishop of New York by Pope Benedict XVI on February 23, 2009. Ordained to the priesthood for the Archdiocese of Saint Louis on June 19, 1976, he served as associate pastor at Immacolata Parish in Richmond Heights, Mo., until 1979 when he began studies for a doctorate in American Church History at The Catholic University of America. 
On his return to Saint Louis, Cardinal Dolan again served in parish ministry from 1983-87, and then was appointed to a five-year term as secretary to the Apostolic Nunciature in Washington, D.C. When he returned to St. Louis in 1992, he was appointed vice-rector and professor of Church History at Kenrick-Glennon Seminary, as well as an adjunct professor of theology at Saint Louis University.   In 1994, he was appointed rector of the Pontifical North American College in Rome, where he remained until June 2001. While in Rome, he also served as a visiting professor of Church History both at the Pontifical Gregorian University and the Pontifical University of St. Thomas Aquinas.

Cardinal Dolan served as chairman of Catholic Relief Services, and is a member of the Board of Trustees of The Catholic University of America. He is also a member of the Pontifical Council for Promoting New Evangelization, the Pontifical Council for Social Communications; and, at the Vatican, the Congregation for Eastern Churches, and the Congregation for the Evangelization of Peoples.  Cardinal Dolan was elected to a three year term as president of the United States Conference of Catholic Bishops, in November, 2010.  He now serves as chair of the Bishops' Committee on Pro-Life activities. On January 6, 2012, His Holiness Pope Benedict XVI announced that Timothy Dolan was to be appointed to the College of Cardinals. Following the resignation of Pope Benedict XVI, Cardinal Dolan participated in the Conclave that elected Pope Francis in March, 2013.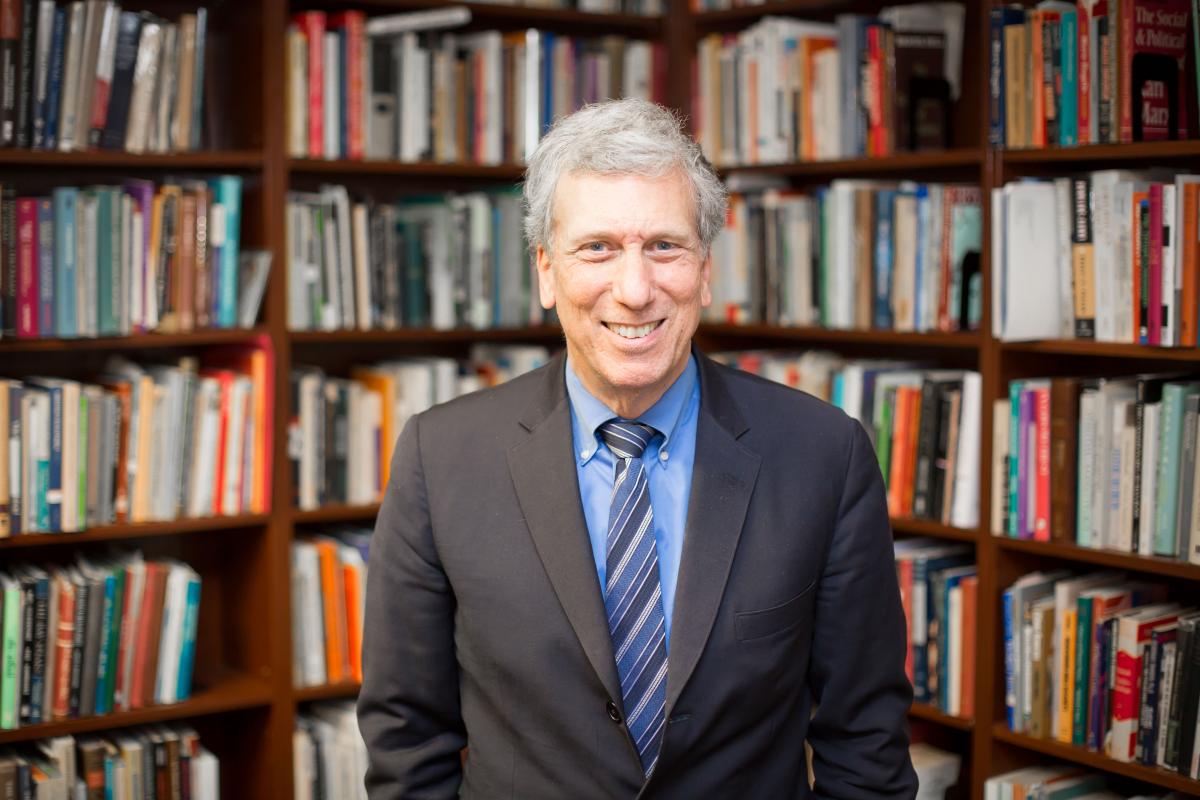 Chancellor Arnold M. Eisen
Chancellor Eisen will address the topic of "Teaching the Torah of Conservative Judaism" on Monday, May 23rd at 1 pm. 
Arnold Eisen, one of the world's foremost authorities on American Judaism, is the seventh chancellor of The Jewish Theological Seminary. Since taking office in 2007, Chancellor Eisen has transformed the education of religious, pedagogical, professional, and lay leaders for Conservative Judaism and the vital religious center of North American Jewry, enhancing JTS's notable reputation and global reach. He has expanded the digitization and online accessibility of historic and contemporary JTS and JTS Library resources, and launched learn.jtsa.edu and popular JTS social media sites as a means of extending conversation about Judaism among the generations. Chancellor Eisen's initiatives include dual-track degrees for rabbis and cantors; programs in early childhood, experiential, adult, and Israel education; an ambitious Arts Initiative; increased interdisciplinary teaching; the fully accredited and interreligious Center for Pastoral Education; the Milstein Center for Interreligious Dialogue; and the Mitzvah Initiative.
Before coming to JTS, Chancellor Eisen served in the department of Religious Studies at Stanford University, the department of Jewish Philosophy at Tel Aviv University, and the department of Religion at Columbia University. The chancellor's many publications include Rethinking Modern Judaism: Ritual, Commandment, Community and Taking Hold of Torah: Jewish Commitment and Community in America, a personal essay. He is a lifelong and devoted member of the Conservative Movement.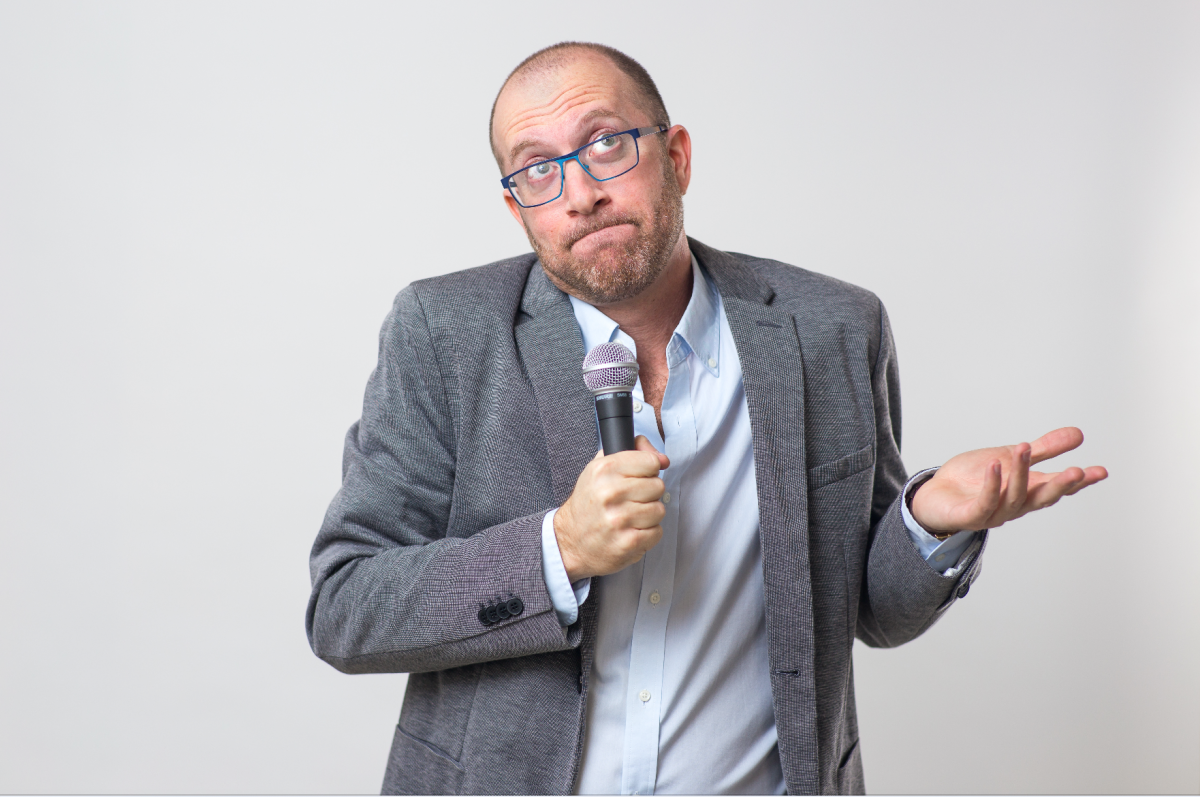 Benji Lovitt
Mr. Lovitt will perform "What War Zone? Stand-Up Comedy from Israel" on Tuesday, May 24th at 1:15 pm. After his show, Benji will take a couple of minutes to segue towards the breakout sessions, sharing that, for many, humor is an excellent tool for coping with the emotional roller-coaster that is Israel. His breakout session is "How Comedy Helps Us Confront Difficult Issues in Israel". 
Benji is a frequent performer and resource to major Jewish organizations who call on him regularly to engage their members about Israel and Jewish identity. Drawing from his own experiences as an American living in the Holy Land, Benji's background in informal Jewish education, summer camps, and Israel programs lets him easily connect with all audiences, regardless of age or background.
After spending a life-changing year in Israel on Young Judaea Year Course, Benji graduated from the University of Texas at Austin where he was an active member of the Jewish community. After a five-year stint in the high-tech sector following graduation, Benji made the rewarding jump to the Jewish professional world and hasn't looked back since. His experiences working at the Israeli Consulate in Atlanta and with Hadassah's Young Judaea and Israel programs inspired him to move to Israel, where he has been happily living and making people laugh since 2006.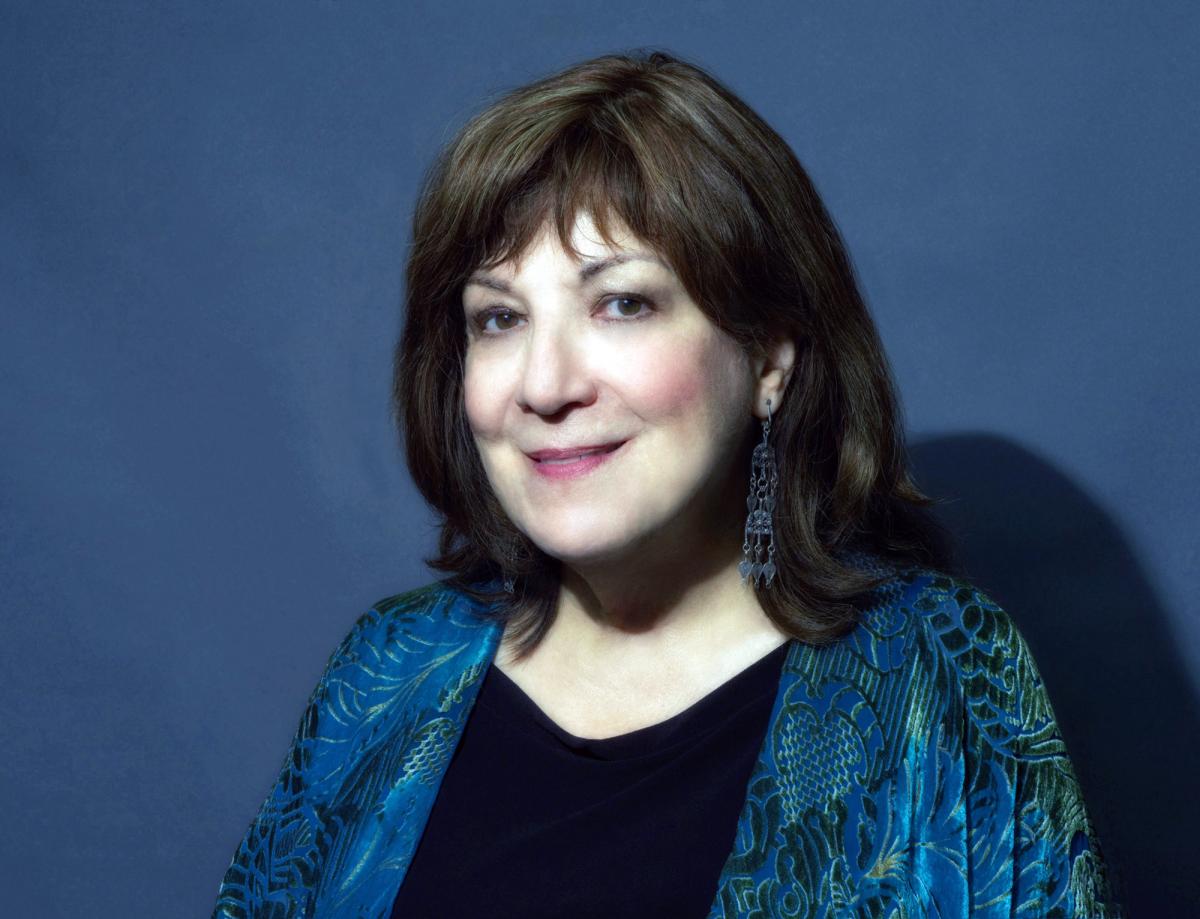 Avivah Gottlieb Zornberg
Dr. Zornberg will teach on Wednesday, May 25th at 10:30 am. Her topic will be "'And I am a Stranger:' Becoming Ruth". Ruth is a stranger in more senses than one. Who is this unknown woman who is destined to become mother of royalty? What is the process by which she finds her way into a foreign and unwelcoming culture and religious tradition? How does destiny come about? 
Avivah Gottlieb Zornberg was born in London and grew up in Glasgow, Scotland, where her father was a Rabbi and the head of the Rabbinical Court.  She studied Torah with him from childhood. She also studied at the Gateshead Seminary and the Jerusalem Michlala.  Her PhD in English Literature is from Cambridge University, England. She taught English literature at the Hebrew University for seven years before turning to teaching Torah.
Avivah is the author of four critically acclaimed books: Genesis: The Beginning of Desire, (JPS 1995), for which she won the National Jewish Book Award; The Particulars of Rapture: Reflections on Exodus (Doubleday 2001); The Murmuring Deep: Reflections on the Biblical Unconscious (Schocken, 2009). Her newest book published by Schocken is now available: Bewilderments: Reflections on the Book of Numbers.  She also has a selection of classes available on DVD from Infomedia Judaica, Ltd  http://www.imjl.com.
Dr. Zornberg lives in Jerusalem where she has been lecturing on Bible since 1980. She reads biblical narratives through the prism of midrash, literature, philosophy and particularly psychoanalysis. She has been awarded an Honorary Doctorate by JTS and the "Eisendrath Bearer of Light" award by the URJ.