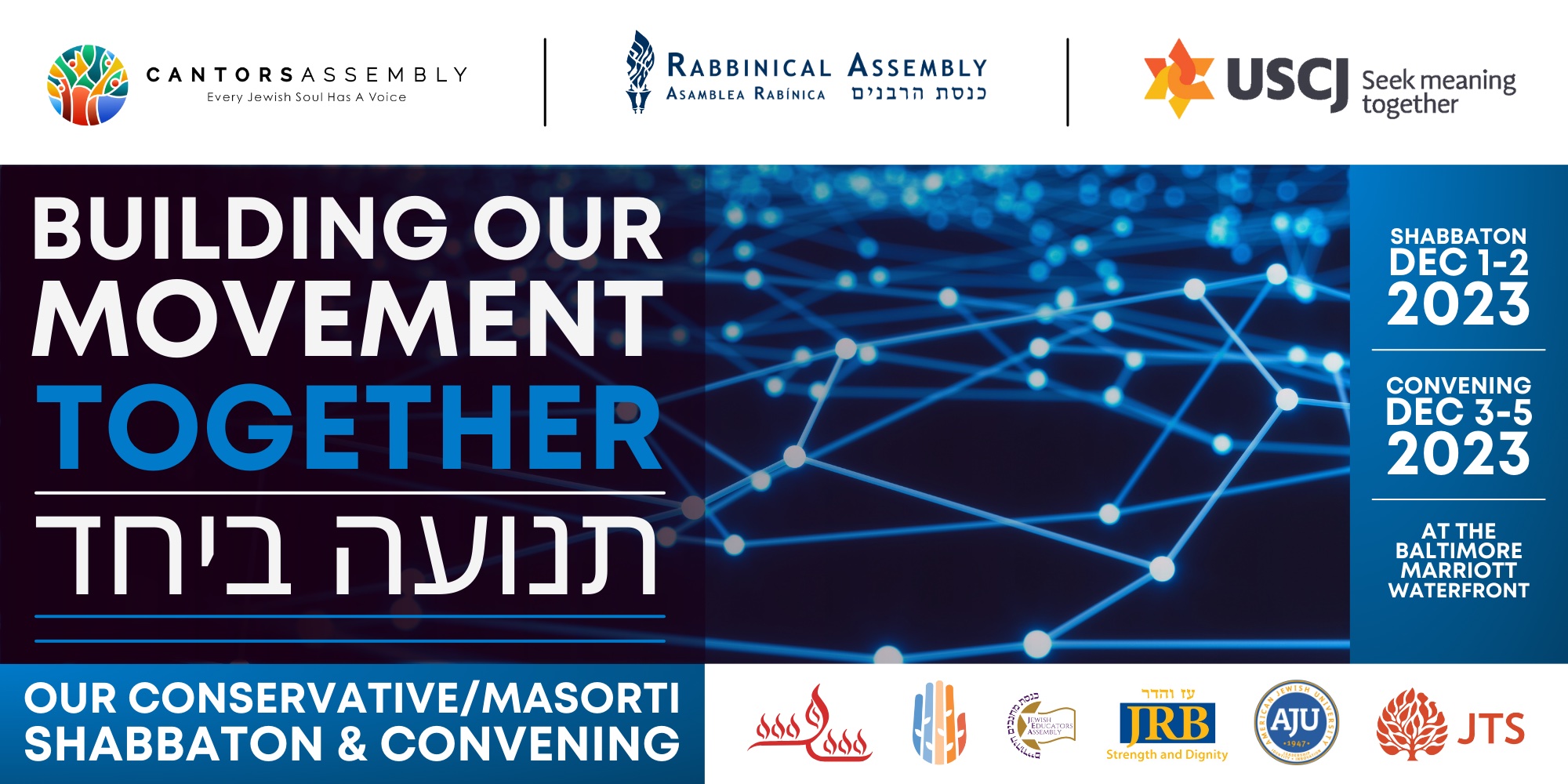 Shabbaton - December 1-2, 2023
Convening - December 3-5, 2023
at the Baltimore Marriott Waterfront
Be in the room where it happens. 
The Conservative/Masorti movement has reached a critical point of inflection, and Convening is our moment to set the tone of Conservative/Masorti Judaism for the next decade. 
Gather around our shared values with others who care about the future of Conservative/Masorti Judaism: rabbis, cantors, Jewish professionals, congregational leaders, synagogue members, Conservative/Masorti leaders, young adults, and more! 

Guided by scholars, experts, and professionals who will offer us tools for action and the shared wisdom of our diverse perspectives and experiences, we will work together to build our Conservative/Masorti Movement.
We will
LEARN models and approaches to strengthen our own communities
FEEL a sense of hope for the future of our communities and the Conservative/Masorti movement as a whole
DEEPEN our understanding of the value and role of the Conservative/Masorti movement 
RENEW our investment in our home institutions
REGISTER NOW for our Convening and Shabbaton. Subsidized pricing information included. 
CLICK HERE TO VIEW FULL SCHEDULE
Insights from Our Colleagues
Bring your leadership team to learn from our members' global wealth of knowledge in the field to implement in your own community. Re-envision Jewish leadership, ignite your passion, and grow your support network.
From embracing our Jewish community's intersectionality to Sabbaticals for all and re-evaluating our love-hate relationship with Zoom, our workshops are the the perfect testing-grounds for your organization's questions big and small.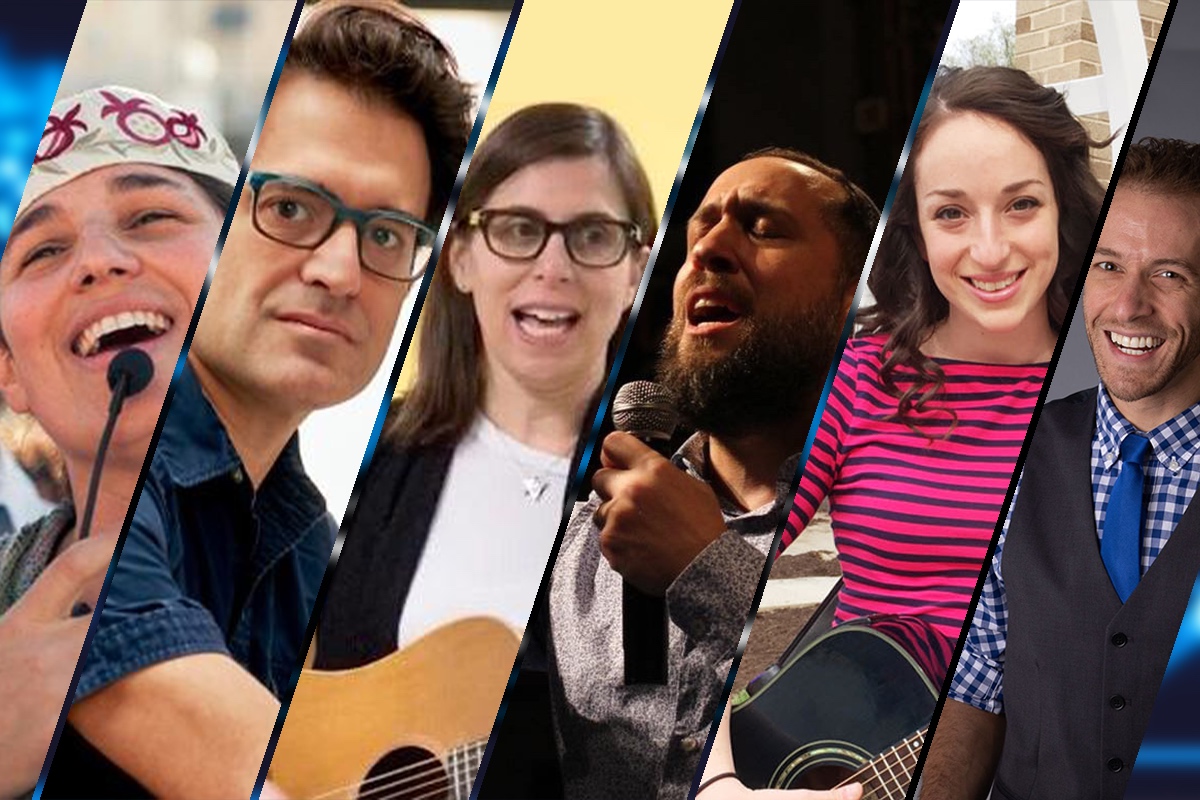 Spend Shabbat With Us
Let your neshamah yeterah rejoice in a rejuvenating Shabbat experience. From engaging in a Minyan for All led by Cantor Melanie Blatt, to indulging in the harmonies of Choral Torah with Cantor Josh Ehrlich, embracing the joyful spirit of Ruah Minyan with our colleague, Rabbi Yosef Goldman, or finding inner peace with Yoga for Yids guided by Hazzan Joanna Dulkin, by Havdalah, your cup will be overflowing. 
REGISTER NOW for our Shabbaton.
Performances
Join us on a musical journey with our movement's trailblazing cantors and song leaders. Rock out with the first cantorial trio, Shul Sisters, and Divas on the Bima together in concert and dance away the night with our colleague Rabbi Deborah Sacks Mintz and ensemble. Work closely with performers in the workshop sessions to bring Torah and tunes that will inspire back to your community. 
And don't miss one-of-a-kind live performances with Jewish Geography game show: Who Knows One and the universe's leading Jewish podcast, Tablet's Unorthodox. 
Check this page for more details to come!
---
We can't wait to convene with you!
REGISTER NOW for our Convening and Shabbaton. Subsidized pricing information included. 
For questions, please contact Max Arad, Convening Director.