Posted on: Tuesday November 19, 2013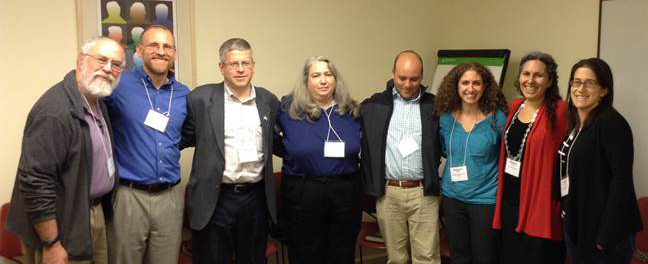 We are excited to report that in addition to the four RA members who make up the official RA delegation, six members of the RA are in attendance at the Jewish Social Justice Roundtable Network General Assembly being held currently at the Pearlstone Center in Baltimore.
The official RA delegation:
Jay Kornsgold, RA Social Justice Commission Chair, Social Justice Commission members Dave Baum and Lee Paskind, and Jan Kaufman who recently retired from the RA.
Additional RA members participating:
Stephanie Ruskay, Avodah; Rachel Kahn-Troster and Jill Jacobs, T'ruah, Jason Kimmelman-Block, Bend the Arc; David Rosenn, New Israel Fund; and Elizabeth Richman, Jews United for Justice.
The program with 130 representatives from 38 Jewish social justice organizations opened this afternoon with exercises in relationship building and a history of the roundtable and the Jewish Social Justice Movement. The afternoon continued with communities of practice for fields including organizational management, fundraisers, and educators.