Posted on: Tuesday May 7, 2019
By Diana Denza, Communications Specialist
Our day began with Shaharit and an alternative Shaharit, which explored the impact of the G!d language used in prayer through singing, silence, translation, and experimentation. Opening Limmud sessions and professional workshops covered various topics, including applying rabbinic theology through a modern Mussar lens, Yiddish prayers by women and Yiddish women poets, Jewish identity in Israel, creating meaningful prayer experiences for families, and much more.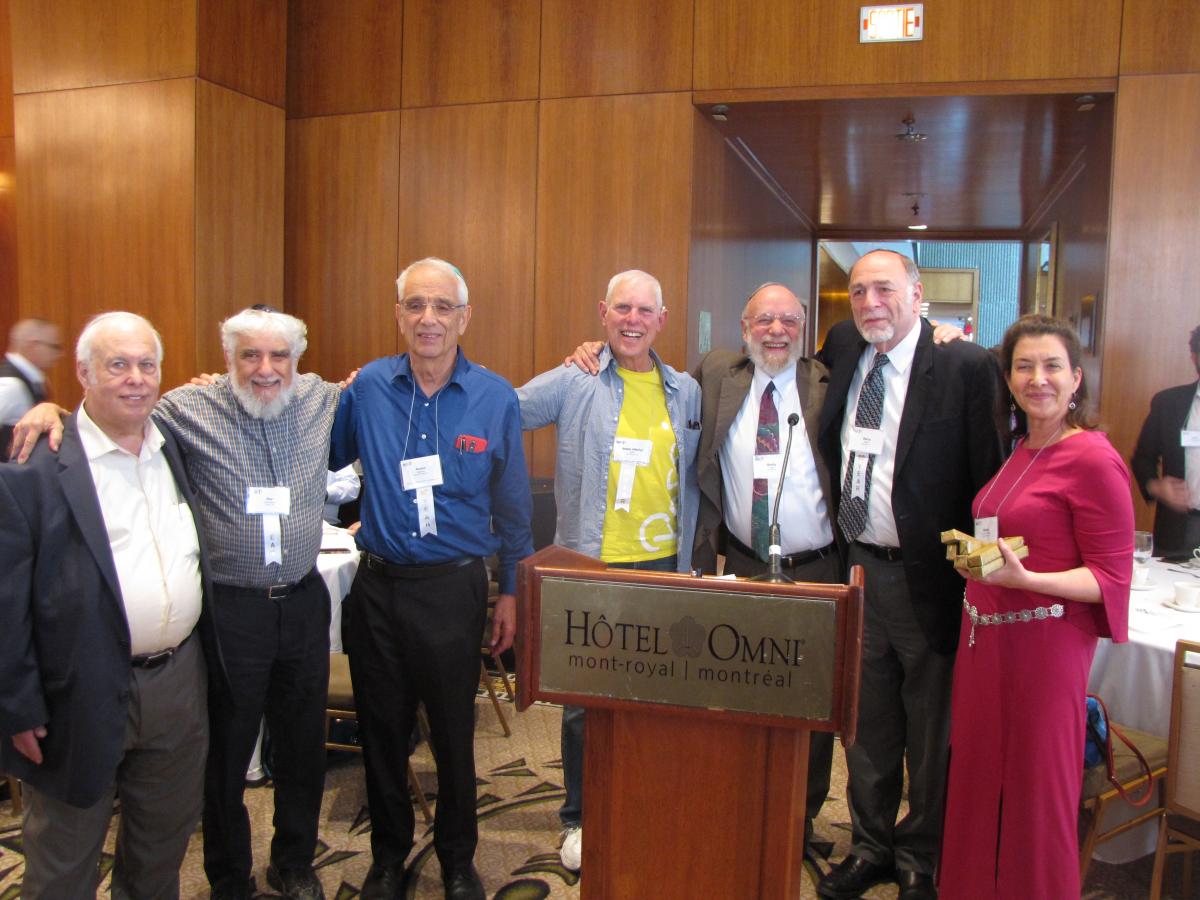 Lunch was followed by honoring the dedication and service of our inspiring 50-year rabbis: Sheldon Dorph, Nason Goldstein, Joseph Hirsch, Victor Hoffman, Neal Kaunfer, Stuart Kelman, Moshe Martin Levin, Sheldon Lewis, Herbert Mandl, Barry Marks, Michael Menitoff, Victor Mirelman, Michael Monson, William Rudolph, Arthur Rulnick, Laurence Scheindlin, Benjamin Segal, H D Uriel Smith, Roy Tanenbaum, and Yitzchak Yellin. We also remember the service of the rabbis who are no longer with us: Robert Abramson z"l, Isaac Bonder z"l, Ronald Levine z"l, Michael Manson z"l, Irving Schreier z"l, and Mark Shrager z"l. Our RA would like to extend our gratitude to Sheldon Lewis, who spoke on behalf of the class of 1969. We were inspired by his wise observations, fond memories, and openness to change. Read Sheldon's full speech here. 
Afterwards, attendees split back into professional workshops and Limmud sessions. Topics of discussion included how we talk about G!d from the bima, the future of Conservative/Masorti Judaism, the commonalities and differences between Christians and Jews in medieval times, and more.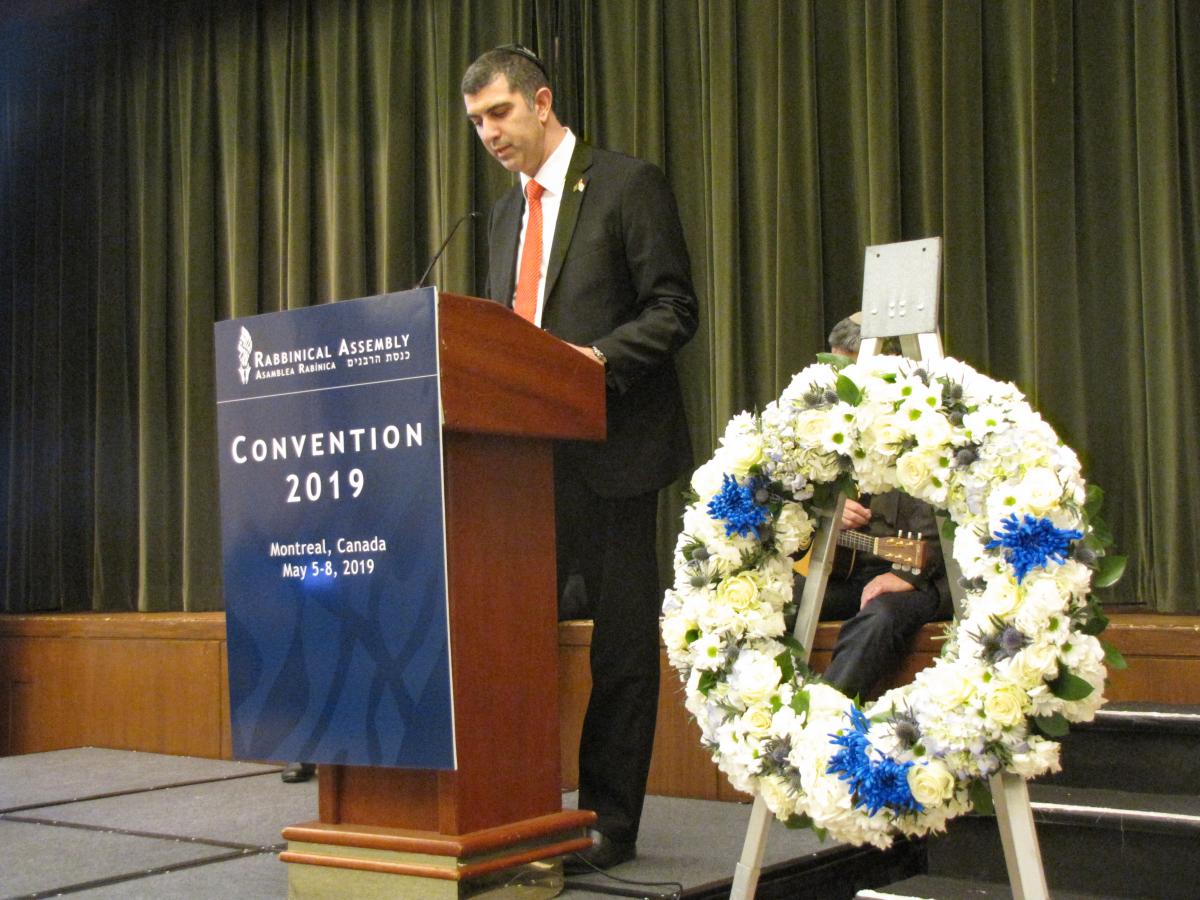 Before dinner, four walking tours focusing on Jewish people and culture departed from the Museum of Jewish Montreal. Our tour was called "Making Their Mark," and participants had the opportunity to view the synagogues, restaurants, schools, factories, and homes that were part of everyday working class Jewish life in the early to mid-1900s. Those who remained at the hotel had another chance to schmooze with incoming Chief Executive Jacob Blumenthal.
Later that evening, attendees gathered for a presentation by Dr. Steven Lapidus and Richard Marceau on the precarious balance between religion and secularism in Quebec, with a particular focus on how the Hasidic communities of Montreal have been impacted by legislated secularism in the public square. This was followed by a somber observance of Yom Hazikaron, with a powerful address by Consul General David Levy. We thank our colleagues Ehud Bandel, Mikie Goldstein, and Amy Levin, along with Dr. Rachel Korazim for putting together this meaningful tekes. 
We look forward to Day 4, our last and final day of Convention 2019!