Posted on: Monday January 6, 2020
When antisemitism strikes our community, we stand up and stand together. On Sunday, January 5 we marched through the streets of New York City with the UJA-Federation of New York and numerous co-sponsors – proud, united, and strong.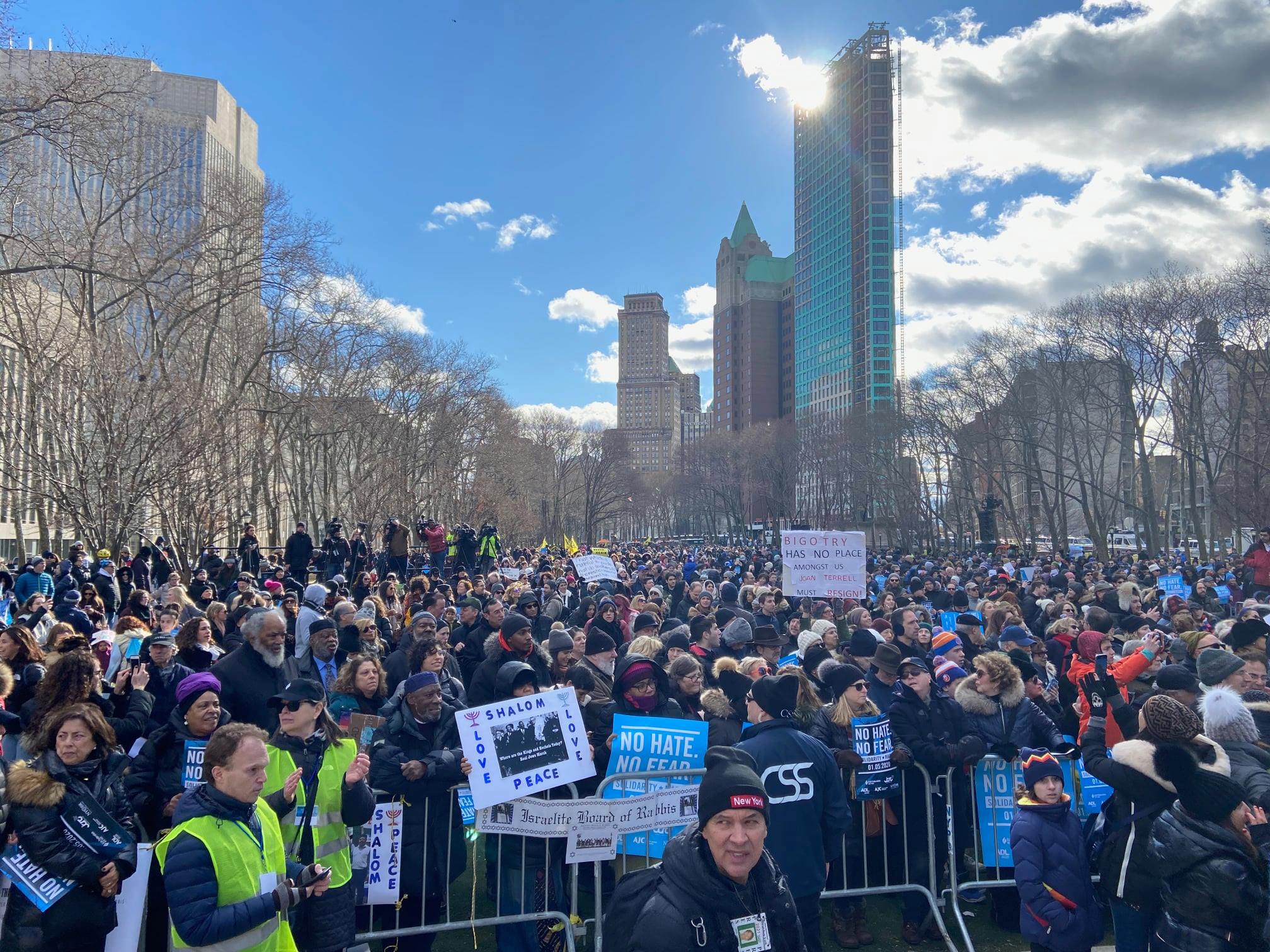 We were joined by over 25,000 people of every denomination and every faith who stood together against the rise in antisemitic assaults against members of the Jewish community. RA members in the area were in attendance with their communities, including Rabbis David Ackerman, Jeffrey Arnowitz, Dahlia Bernstein, Aaron Brusso, Elliot Cosgrove, Menachem Creditor, Braham David, Ron Fish, Eytan Hammerman, Eli Kaunfer, David-Seth Kirshner, Paul Kurland, Jonah Layman, David Levy, Noam Marans, Ron Muroff, Daniel Nevins, Ita Paskind, Joel Pitkowsky, Bill Plevan, Joe Potasnik, Paul Resnick, David Rosenn, Charlie Savenor, Abbi Sharofsky, Rob Sheinberg, Michael Singer, Rebecca Sirbu, Gerry Skolnik, Elise Winick, David Wise, and Ellen Wolintz Fields.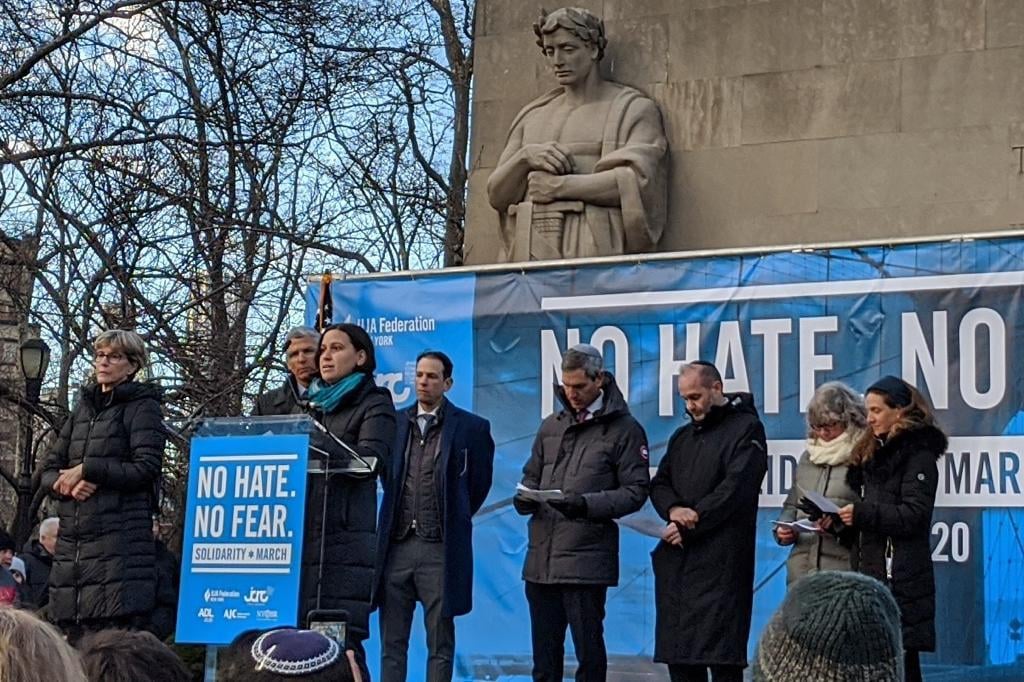 Our COO, Rabbi Ashira Konigsburg, was also proud to represent the Rabbinical Assembly in reading lines from psalms during the event.
Millions supported the event virtually through the use of hashtags like #NoHateNoFear, #JewishandProud, and #StandTogether. Meanwhile, a large Masorti delegation participating in the No Hate No Fear demonstration in Jerusalem, which paralleled the demonstration in NYC.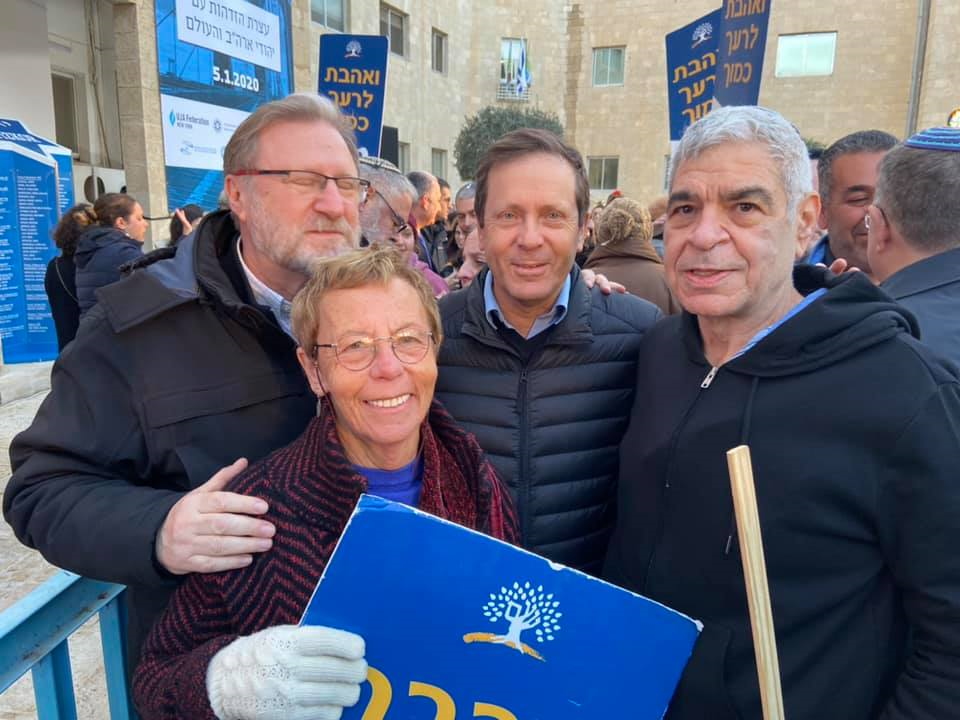 Most recently, identifiably Orthodox Jews in the NYC area were attacked at the Monsey home of Rabbi Chaim Leibish Rottenberg, who was celebrating the seventh night of Hanukkah. This attack came just days after the December 10 shooting of six at a kosher market in nearby Jersey City, NJ. Here is a collection of resources to support your community during this difficult time of rising violence. [Please note that some resources are for RA members only.]
View our album from the march on our Facebook page here. If you would like to contribute photos or updates from the march, are an RA member who would like your name listed as being in attendance, or share resources about antisemitism, please email our communications specialist, Diana Denza, at ddenza@rabbinicalassembly.org.