Posted on: Tuesday March 31, 2020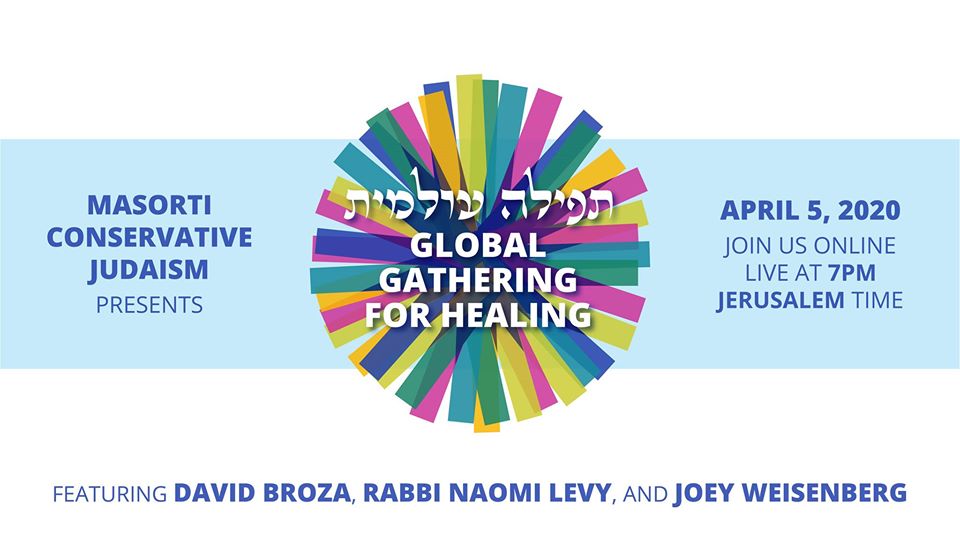 Our Rabbinical Assembly is excited to be a co-host for the Global Gathering for Healing on Sunday, April 5 at 7:00 PM Jerusalem time/12:00 noon ET on Facebook Live.
This is a free, live event that will be broadcast on the Facebook Live platform. There are a roster of high profile, global presenters including David Broza, Rabbi Naomi Levy, and Joey Weisenberg, who will participate from their home cities, including Jerusalem, London, Los Angeles, New York, Philadelphia and São Paolo.
More information, including times in multiple time zones, the full roster of presenters and hosts, is available on jewishglobalhealing.com. 
Help spread the word! Here are campaign assets that will help you promote this event to members of your community:
We look forward to seeing you on Facebook Live and thank you in advance for sharing these materials!
Note: If you are not on Facebook, join the livestream on YouTube here.