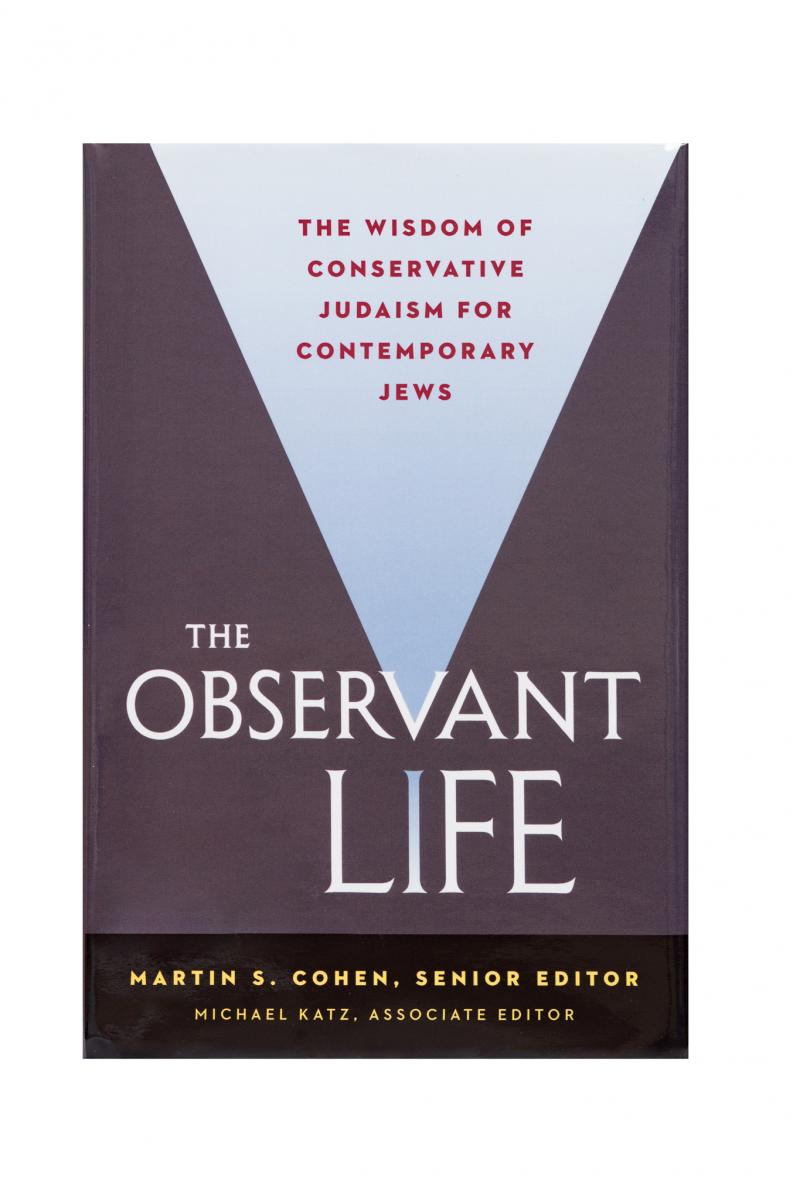 Martin S. Cohen, senior editor
Michael Katz, associate editor
List price: $34.95
ISBN 9780916219499
Pages 981 hc
Discounts available for RA members and retailers.
Contact books@rabbinicalassembly.org or 201-216-9400 ext. 2 for more info.
A decade in the making, The Observant Life: The Wisdom of Conservative Judaism for Contemporary Jews distills a century of thoughtful inquiry into the most profound of all Jewish questions: how to suffuse life with timeless values, how to remain loyal to the covenant that binds the Jewish people and the God of Israel, and how to embrace the law while retaining an abiding sense of fidelity to one's own moral path in life.
Written in a multiplicity of voices inspired by a common vision, the authors of The Observant Life explain what it means in the ultimate sense to live a Jewish life, and to live it honestly, morally, and purposefully. The work is a comprehensive guide to life in the 21st Century. Chapters on Jewish rituals including prayer, holiday, life cycle events and Jewish ethics such as citizenship, slander, taxes, wills, the courts, the work place and so much more.
Also available in: Kindle Edition | Nook Edition
Resources & Curricula: Book Club | Parashat Ha-shavua