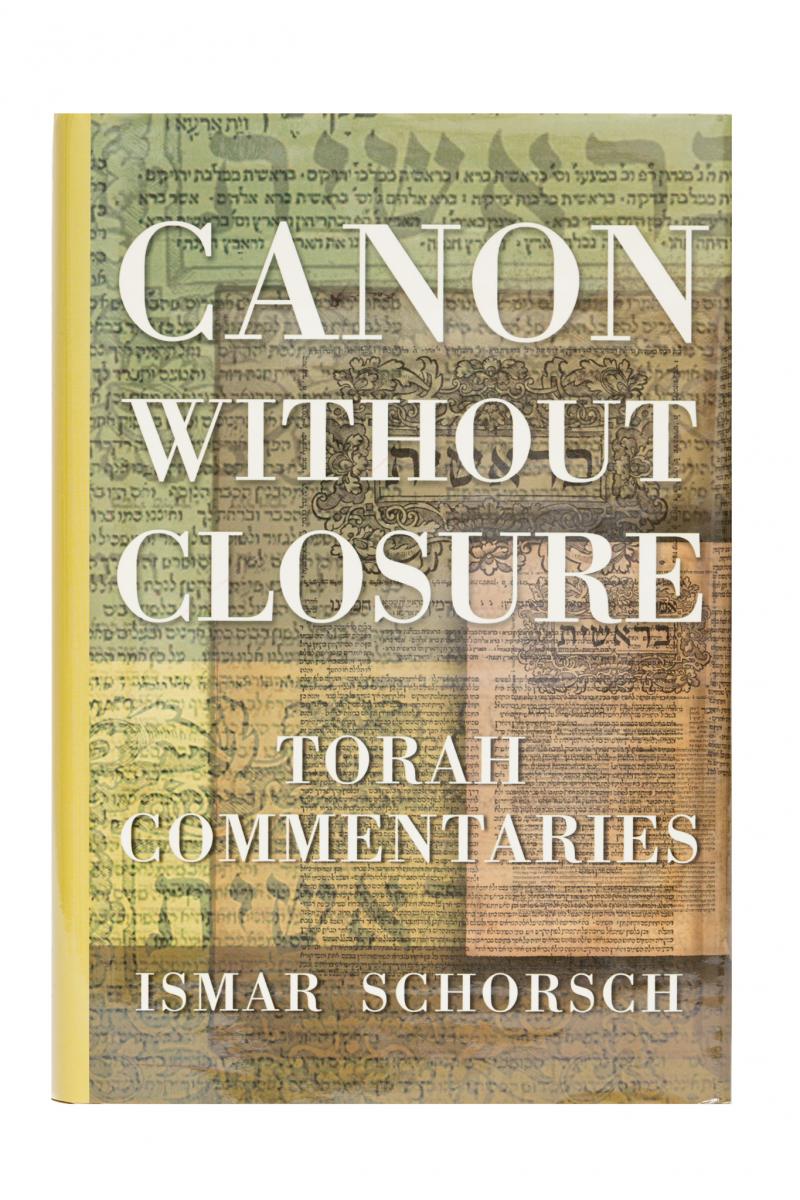 Ismar Schorsch
List Price: $34.95
ISBN: 978-0-916219-33-8
Pages: 480
Contact books@rabbinicalassembly.org or 201-216-9400 ext. 2 for more info.
"The word of God, unlike the language of humans, was deemed to bear an infinity of meanings," writes Dr. Ismar Schorsch. Throughout the ages, rabbis and scholars have embraced this open-ended approach to Torah, participating in an ongoing dialogue with the text. While serving as Chancellor of the Jewish Theological Seminary, Dr. Schorsch composed these commentaries, reaching an international readership. Organized by the weekly Torah portion, with special readings for the holidays, this landmark collection demonstrates how reverence for tradition and modern Jewish scholarship can combine to deepen the religious meaning of Torah.
"A treasury of rabbinic wisdom. This is midrash at its best, connecting the insights of ages past to the concerns of today."
- Rabbi Harold Kushner, author and derash editor, Etz Hayim Commentary
"Professor Schorsch's weekly commentaries make an inspiring contribution to the contemporary Jewish library. These commentaries combine the quest for holiness with critical scholarship, as well as faith with spiritual vision."
- Avraham Shapira, Professor of Jewish History, Tel Aviv University
"A deep and eloquent commentary, Canon Without Closureembodies the expansive, authentic dialogue between Jews and God."
- Jacob Milgrom, Professor Emeritus of Biblical Studies, University of California at Berkeley
"One of the finest collections of comments on the Torah readings I have come across; they add immeasurably to one's pleasure in reviewing the Sidrah."
- Rabbi David Lieber, President Emeritus, University of Judaism
"This remarkable volume richly illustrates the author's insistence that 'in the ever-fertile imagination of the Rabbis there are no arid texts.' Building upon traditional rabbinic exegesis, it presents the reader with persuasive examples of the continuing fruitfulness of Torah commentary even in our own time."
- Michael A. Meyer, Adolph S. Ochs Professor of Jewish History, Hebrew Union College-Jewish Institute of Religion
"Chancellor Schorsch's Torah commentaries provide learned and insightful thought for scholarly and lay readers alike. Combining textual analysis, rabbinic teaching, traditional exegesis, modern scholarship, and personal experience, he demonstrates both the Torah's wisdom and its contemporary relevance. Dr. Schorsch has indeed created a 'modern midrash', one which will inspire both his long-term students and first-time readers for decades to come."
- Steven Bayme, National Director, Contemporary Jewish Life Department, American Jewish Committee