Webinar: Tax Cuts and Jobs Act of 2017: Notable Changes and How They Affect You
Webinar: Tax Cuts and Jobs Act of 2017: Notable Changes and How They Affect You
When: Tuesday, March 13th at 3 PM ET via Zoom video conferencing
Presenter: Mitchell J. Smilowitz, CPA; CEO, Joint Retirement Board
This webinar will review the tax reform legislation enacted by Congress and signed into law at the end of 2017. The focus will be on the tax changes for individuals (as opposed to the changes affecting businesses and corporations). Please note, if you have any specific questions that you would like addressed during the discussion, please submit them below.
---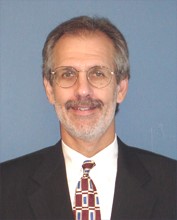 Mitchell J. Smilowitz, CPA, is the Chief Executive Officer of The Joint Retirement Board for Conservative Judaism (JRB), the Plan Sponsor and Plan Administrator of the retirement arrangement for the Conservative Movement. He joined the JRB in June 2006 with over 20 years of experience in pension consulting and retirement planning. Mitch brings extensive experience in pension plan design, compliance, investment analysis and financial planning to the JRB. He has an MBA in Accounting and Finance and completed the Certified Financial Planning program at New York University. A former contributing editor to The CPA Journal, he has authored several articles on retirement planning and pension administration. He also lectures frequently on developing investment strategies for retirement plan assets.
Mitch is an active member of the NY State Society of CPAs and serves on the Society's Employee Benefits and Personal Financial Planning Committees. He also is a member of the AICPA, the professional association of Certified Public Accountants, and the Association's Personal Financial Planning Section. In addition, Mitch sits on the Board of Directors of the Church Benefits Association, an organization composed of over 50 denominational benefits programs serving clergy and "church" professionals.
In his younger days, Mitch was President of his synagogue's USY Chapter (Temple Shalom in Westbury, NY) and lived and worked on a kibbutz in Israel for a year (Kibbutz Heftzi-Bah).
An avid runner and tennis player who enjoys jazz, classical, and Cantorial music, Mitch and his wife, Audrey Sussman, divide their time between the Upper West Side of Manhattan and the Berkshires of western Massachusetts. They are members of Ansche Chesed in New York City and the Berkshire Minyan in Great Barrington, MA. Mitch and Audrey dote on their 9 nieces and nephews and delight in their two cats and 85-lb Golden Retriever.
Mitch would be happy to review your JRB account with you or, if you are not currently participating in the JRB Plan, discuss the features of the program and the benefits of participation.