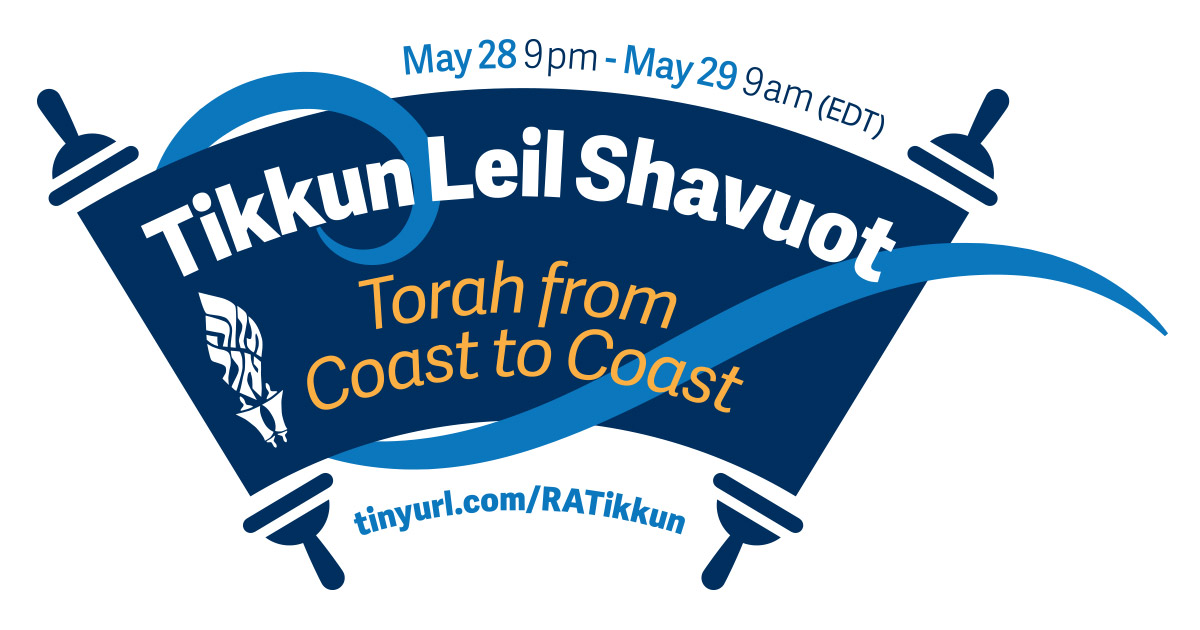 We are excited to announce our first ever livestreamed Tikkun Leil Shavuot, a Movement-wide event across North America, Thursday, May 28, 9 PM EDT – Friday, May 29, 9 AM EDT (6 PM - 6 AM PDT), held in accordance with the guidelines of the Committee on Jewish Law and Standards and streamed on our YouTube page. View the full schedule for the night here. 
We are also excited to provide a library of pre-recorded sessions and study guides available for use anytime to prepare for and observe Shavuot. 

Link to join live tikkun: tinyurl.com/RATikkun
We hope to address the diverse needs of our communities throughout our Movement, and a variety of content will be available for those conducting live events via Zoom as well as for offline and pre-Shavuot events. Please fill out this brief form* to let us know if your synagogue/organization will be joining us, and would like to be listed as a participating organization. If you have any questions, please email Max Arad at marad@rabbinicalassembly.org.

*Note that it is not necessary to sign up in order to join the tikkun. Since this will be a large event across North America, it will be impossible to see everyone on the broadcast. By having organizations "register", we can share a list of communities joining us, and create a broader community in collectively learning together.