Posted on: Tuesday October 12, 2021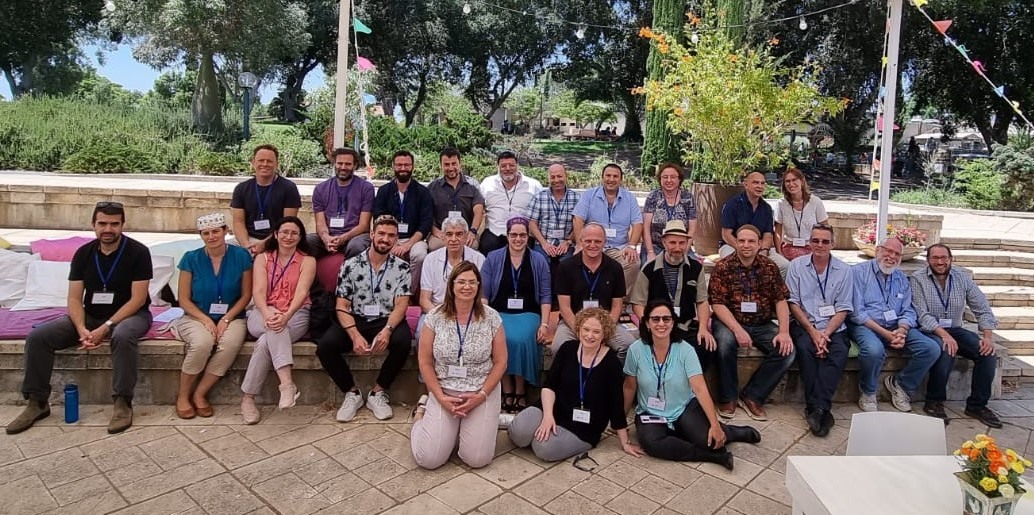 ​
In this very challenging and uncertain time, we are again excited to bring a ray of hope through a new joint initiative to express our values. Our colleagues from Israel, Europe, Latin America, Australia, Asia and Africa are looking to us, their rabbinic partners, to help them fulfill the tremendous growth potential of our global Conservative/Masorti Movement. We are writing today to ask you to join us in supporting this unique partnership -- the RA Global Colleagues Campaign.
Over the past decade, there has been a significant increase in Masorti Judaism worldwide. More Israelis than ever before are identifying with Conservative/Masorti Judaism and engaged with the Masorti Movement of Israel. Throughout the world, Conservative/Masorti Judaism is expanding in exciting ways. It is currently the largest Jewish denomination in Latin America and the fastest growing denomination in Europe -- part of the Masorti Olami network. Hundreds of thousands of Jews across the world are now looking to the rabbis of Conservative/Masorti Judaism to open a doorway back to Jewish tradition that embraces 21st century values of egalitarianism and inclusivity.  
For the second time, our Rabbinical Assembly is helping to unite all our rabbis in a campaign to support the growth and sustenance for our Movement around the world -- 87 kehillot and minyanim in Israel, 41 communities in Europe, 85 in Latin America, as well as communities in Uganda, Kenya, Japan, Australia and the Former Soviet Union.
While the potential is great, local resources alone will not allow our rabbis to succeed in fulfilling our mission to support Masorti communities worldwide.
With your support, we can commit to assisting our colleagues by:
Supporting rabbis' salaries so they can focus on their rabbinic work;  
Providing resources for religious and educational programming throughout the year as well as outreach initiatives during the High Holy Days, when many Jews are looking for ways to connect with a community;
Supporting programming in communities where no permanent congregation or rabbi exists;
Guiding rabbis to implement strategic planning for their congregations to help sustain them for the future;
Offering seed funding to establish new congregations, and linking our rabbis with local authorities and other supportive resources;
Sending visiting rabbis to smaller communities without a rabbi;
Matching new rabbis with seasoned rabbis for mentoring support; and
Training congregational rabbis to better serve the needs of each of their different and varied communities.
 
Our rabbis – our global friends and colleagues in the RA -- are our ambassadors worldwide. Please join in this effort to support our global mission to support Conservative/Masorti Jews everywhere and help our colleagues serve the Jewish people in every corner of the world. Your generous support for our colleagues sends a strong message of solidarity and will empower the future of Conservative/Masorti Judaism worldwide.
 .וַהֲבִיאֵֽנוּ לְשָׁלוֹם מֵאַרְבַּע כַּנְפוֹת הָאָֽרֶץ וְתוֹלִיכֵֽנוּ קוֹמְ֒מִיּוּת לְאַרְצֵֽנוּ
May we gather together across the globe in purpose and solidarity as we greet this challenging time with a united voice.
Bididut uv'shutafut,
In friendship and partnership,
Rabbi Adam Baldachin, Campaign Co-Chair
Rabbi Rachel Marder, Campaign Co-Chair
---
For more information:
A summary of the activities of Masorti Israel rabbis and the Masorti Movement of Israel can be found here -- and stories, images and videos from Masorti Israel can be found in the blogs on Masorti.org.
A summary of Masorti Olami's activities of Masorti Olami rabbis and the Masorti Movement outside of North America and Israel can be found in their annual review here and their projects booklet here.