Deepened Partnership Marks New Era for Conservative/Masorti Movement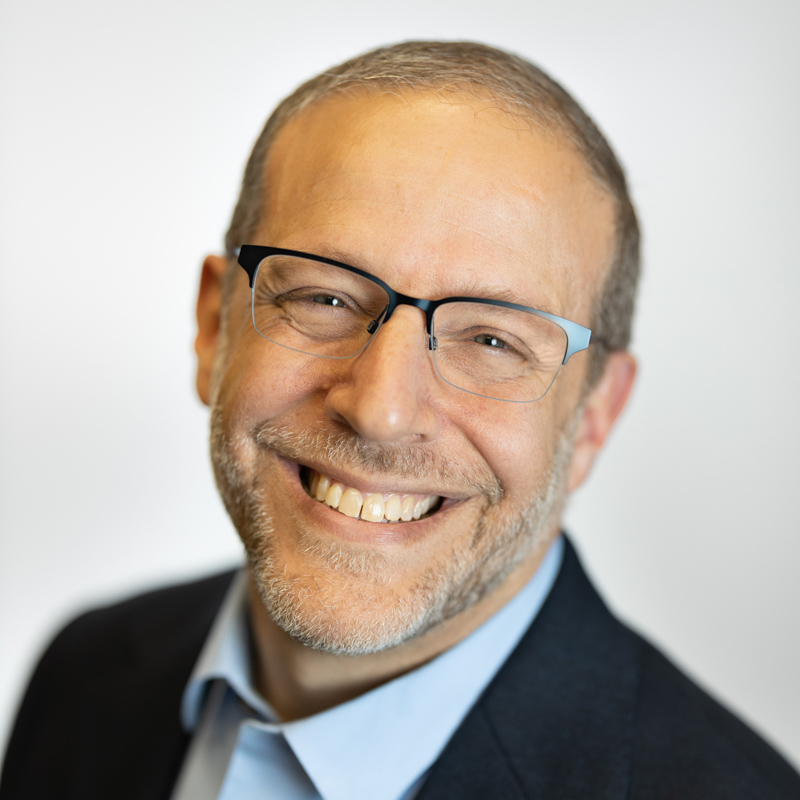 July 1, 2020 (New York City, NY) – Rabbi Jacob Blumenthal, currently Chief Executive of the Rabbinical Assembly (RA), today begins his new joint leadership role as Chief Executive Officer of the United Synagogue of Conservative Judaism (USCJ) and the RA. In making the announcement, USCJ International President Ned Gladstein and RA President Rabbi Stewart Vogel said their two organizations will work toward an ecosystem of partnership focused on the needs of the members of their respective communities. Each organization will remain independent with separate governance and finances. Leslie Lichter, who has been serving as USCJ's Interim CEO since July 2019, will re-assume her role as Chief Operating Officer.
The new framework for the organization's partnership will be focused on enlivening and enriching meaningful Jewish experiences and to serve as an inspiration to the broad center of Jewish life. With a shared goal of strengthening centrist Judaism, both organizations will continue to put in place the initiatives set forth  in their individual strategic plans - USCJ's Roadmap and the RA's Vision Plan.
The benefits to both organizations' constituents are many, including the ability to focus resources, discussions and share best practices on the most challenging aspects of centrist Jewish life while developing new models of engagement outside the walls of synagogues for youth and others who might otherwise not enter the doors of a synagogue.
"This is a momentous day for both USCJ and the RA, a foreshadowing of positive change in synagogue life," said United Synagogue's Gladstein. "Under Rabbi Blumenthal's prescient leadership, we will build on what we've accomplished and foster new approaches to relationship engagement, worship, education and community action. Importantly, we will guide our synagogues and rabbis through these challenging times, when congregations need us most."
"Our new partnership brings with it tremendous opportunity," said Rabbi Blumenthal. "There is serious work to get done, especially as we rethink our programs and structures during the pandemic and beyond. Fortunately, in this important moment, we are ready and enthusiastic to move forward together. For 2020, we needed a new model to bring our version of Jewish life to more people, in more places, and in more ways. This natural partnership across synagogue and rabbinic leadership not only makes practical sense, but is a means to prepare for an uncertain future, engage teens and young adults, and co-create a relevant and dynamic 21st century Judaism," he added.
"With so many unprecedented challenges at the start of the year, this partnership will provide new opportunities for members and followers of the Conservative movement to stay connected to Jewish life, especially as we add even more online programing to synagogue life," explained the RA's Rabbi Vogel. "With these new resources, we are confident in our collective ability to meet the challenges of our time with innovation, open-mindedness, and a strengthened commitment to Jewish values and tradition." An example of such cross-movement collaboration is the resources being generated for congregations and clergy for their planning for the High Holidays.
Culmination of Cross-Organizational Planning
The decision to move to a deeper collaboration between the two organizations was a result of extensive planning by working teams from USCJ and the RA, where discussions were had to explore short and longer-term initiatives to achieve common goals outlined in their respective strategic plans. Building on the success of the collaborative 20/20 Judaism convention, and with strong support gathered from staff and board surveys, leadership of both organizations decided that the time was right to proceed with a deeper partnership, to further explore shared purpose and opportunities for integration.
A joint steering committee with members from each organization's governing bodies and community thought leaders will advise the new partnership. Both USCJ and the RA have offices in New York's Jewish Theological Seminary building.
About Rabbi Jacob Blumenthal
Rabbi Jacob Blumenthal is a visionary within Conservative/Masorti Judaism and American Judaism at large. Rabbi Blumenthal has a proven record as a communal innovator and entrepreneur. Prior to his leading the RA beginning in July 2019, he was the founding rabbi of Shaare Torah in Gaithersburg, Maryland. Begun with just 25 families, Shaare Torah today boasts a membership of 300 families. Rabbi Blumenthal also helped create Washington, D.C.'s Ramah Day Camp and local outreach programs to millennials.  
About USCJ
Founded in 1913, USCJ is the network of nearly 600 Conservative Jewish communities across North America. "Seek Meaning Together" is our underlying philosophy as we represent the values and beliefs of an authentic and dynamic Judaism in North America (US, Canada, Caribbean, Cuba and Mexico), South America and Israel. Our work strengthens kehillot (Jewish communities inside and outside the walls of a synagogue) by providing visionary leadership training, creating opportunities for Jews of all ages to learn and grow, sharing essential resources, and seeding innovative ideas. More information at www.uscj.org
About the Rabbinical Assembly
The Rabbinical Assembly is the international association of Conservative rabbis. Since its founding in 1901, the Assembly has been the creative force shaping the ideology, programs, and practices of the Conservative movement, and is committed to building and strengthening the totality of Jewish life. The Assembly publishes learned texts, prayer books, and works of Jewish interest; and it administers the work of the Committee on Jewish Law and Standards for the Conservative movement. It also serves the professional and personal needs of its membership through publications, conferences, and benefit programs, and it coordinates the Joint Placement Commission of the Conservative movement. Rabbis of the Assembly serve congregations throughout the world, and also work as educators, officers of communal service organizations, and college, hospital, and military chaplains. More information at www.rabbinicalassembly.org
###