Here we speak with with our colleague Rachel Isaacs, an openly gay rabbi who has been working at a small synagogue in Waterville. Below, she shared her experiences working in rural Maine, her work establishing the Center for Small Town Jewish Life at Colby College, and gives some tips for aspiring LGBTQ rabbis.
What was it like to be openly gay person in the Conservative movement just a little over 10 years ago? How have things progressed since that time?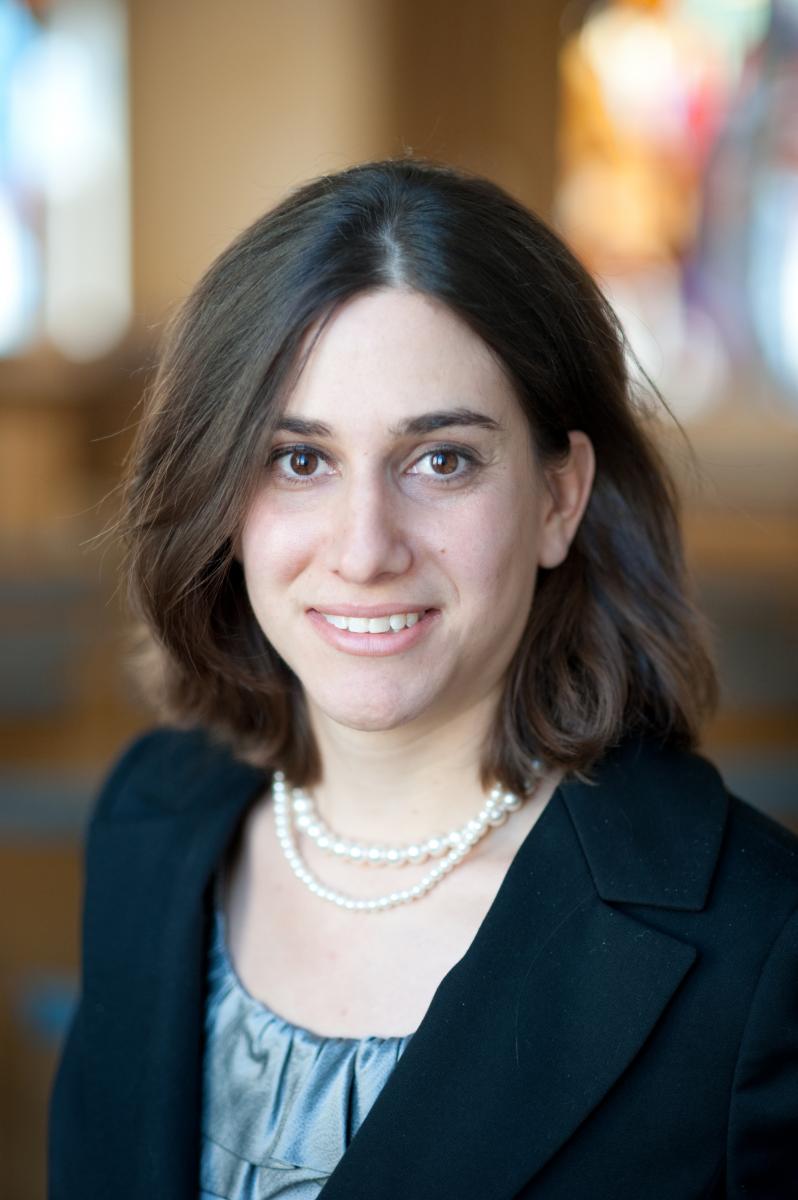 It was difficult being openly gay at the seminary, and the public responses to my ordination ranged from joy and acceptance to some pretty nasty online abuse. That process stands in stark contrast to the way in which my family and I have been embraced in Waterville, and my current standing in the Conservative Movement. I am impressed by how much more sensitive and aware our movement and its institutions have become. While there is always room for improvement, especially regarding issues of gender and gender identity, I am truly floored by the speed at which our movement has progressed in terms of recruiting and supporting queer clergy, congregants, lay leaders, and teens.
How did you end up in a small congregation in Waterville, Maine?
I was brought to Waterville, Maine through a Legacy Heritage program that brought fifth-year rabbinical students to small congregations around the country. I fell in love with my community and decided to stay for the long term.
Was this an unexpected career path for you?
Absolutely. I anticipated being a suburban rabbi in the NY metropolitan area. I have learned more about small-town Jewish life, socioeconomic diversity in the Jewish community, and rural America than I ever anticipated. The work, however, has been fulfilling and fruitful. My work in Waterville started as a student rabbinate with a congregation of 20 and 5 Hillel students. I now hold an endowed chair in Jewish Studies at Colby College, run an academic Center at the college (The Center for Small Town Jewish Life), and I lead a vibrant, diverse synagogue that brings me a great deal of joy. Even though I work in a small-town context, I have been nationally recognized (at the White House and beyond) for my work with synagogues and institutions throughout Maine. My rabbinate has been a strange and wild ride, and I deeply grateful for the incredible people who brought me to Maine and have nurtured me here.
What is Jewish life like in general in a small city with an even smaller Jewish population?
You have to work really hard to keep things going. You are working with a small group of committed volunteers, and you need to make sure that you don't burn out your leadership in achieving your goals. Keeping kosher and Shabbat are harder and more isolating than they would be in a larger Jewish community. That said, there is an intimacy and authenticity to everyday life that I love. My community is raising my children with us, and their kids are our kids as well. The congregation feels like a family and is always there for each other. Everyone cherishes and works hard to keep their families Jewish. Nothing is taken for granted or outsourced. This unique blend of factors makes Jewish life challenging, but also precious and beautiful in ways that make me deeply grateful.
In your opinion, what is the most meaningful thing you've accomplished in your rabbinate so far?
Establishing the Center for Small Town Jewish Life at Colby College. We've raised millions of dollars to change the ecosystem for Jewish life in Maine, and have provided a model for reviving small, rural Jewish communities through institutional collaboration, visionary thinking, and dynamic, multigenerational programming. The Center highlights what can happen when thoughtful relationships are built among clergy, lay leaders, and educators. It connects an outlying Jewish community with the resources of dynamic centers of Jewish life and has brought the unique gifts and challenges of rural Jewish life into the national conversation.
What advice do you have for aspiring LGBTQ rabbis?
Find a community that embraces you for who you are so that you can be an authentic and successful rabbi. Great work does not start with compromising or hiding the basic data of who you are.
In what ways has the Rabbinical Assembly helped you in your career?
Rabbi Lebeau has been one of the most important mentors of my life. The educational resources for holidays and the Torah taught have augmented our synagogue's programming. It also serves as a lodestar for core Conservative principles, boundaries, and teachings.
What is next for you?
I am in the process of crafting a new course for the Colby Jewish Studies Program on Jewish Public Speaking, and I look forward to shepherding the Center through this period of expansive growth.
The RA is looking to highlight the diversity of the rabbinate by featuring RA members across a variety of rabbinic roles in congregations, schools, organizations, and communities. To nominate a colleague, email Diana Denza, our Marketing and Communications Specialist, at ddenza@rabbinicalassembly.org. Please provide your colleague's full name along with a paragraph about why you're nominating them in the body of your email.