Posted on: Monday March 4, 2019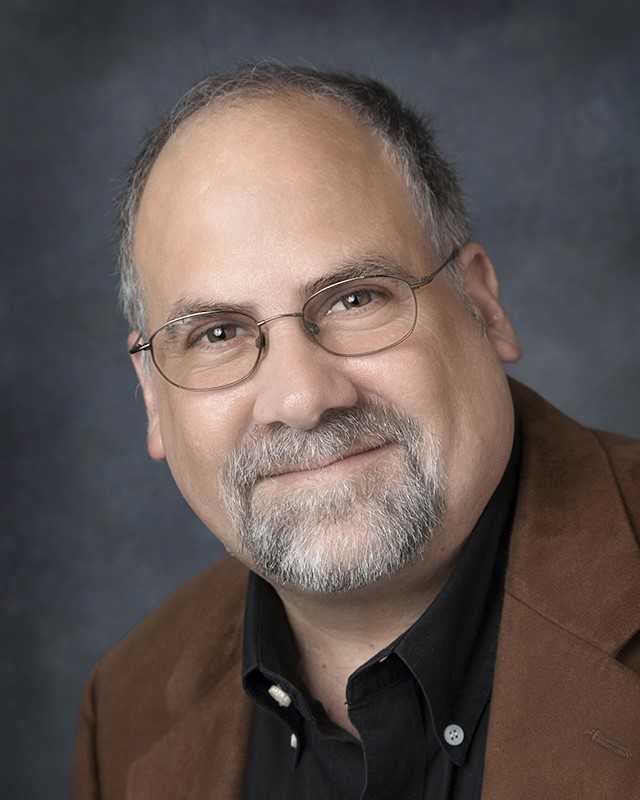 Once a pulpit rabbi, E. Noach Shapiro followed his passion to serve as a therapist late in his career. We had the opportunity to speak with Shapiro about the transition from pulpit rabbi to MSW student to owner of a private practice. Below, he shared his compelling story, along with tips and advice for those looking to make a career change.   
You have a career as a psychotherapist. How did your years of rabbinical training prepare you for this path? 
In terms of my rabbinical training, the academic skills and discipline I developed in pursuing ordination are hugely helpful as I deepen my clinical knowledge and technique. It's important for any clinician, like any rabbi, to keep pushing themselves forward by always learning.
The other way in which my rabbinical training has influenced my new career came as a little bit of a surprise even to me! A couple of years ago as I was exploring different psychotherapy approaches or modalities to engage with and learn more about, I stumbled onto a realization about my own work: there is an aspect of my work with clients that is very much like an encounter with sacred text. When clients share their inner landscape with me, describe events and encounters they experience and the feelings associated with them, I experience our encounter in some ways the same way as when I encounter Torah. I pay very close attention to (do a close reading of) language (word choice), tone, context, even narrative juxtapositions! And like all Torah, there is Pshat, Drash, Remez, and Sod levels to all of it--an inner Midrash which emerges. And the bracha of someone's trust and courage in opening up to me, a stranger, wraps the moment in Kedusha. 
What was it like to go from being a pulpit rabbi to a therapist? 
Because there are deep ways in which the skill sets of the two careers overlap, the transition from pulpit rabbi to psychotherapist felt almost seamless. When people ask me about my career change, I often respond that it feels much more like it was a career 'shift' rather than a 'change.' In fact, I generally understand and define myself as a rabbi-therapist who takes both sides of the hyphen seriously. And because of who I am as a rabbi, the language and themes of spiritual journeying deeply inform my work with clients, whether or not it is explicit or implicit. 
I think one of the biggest challenges of the transition was the stepping back to become a Learner I needed to do to launch the therapist chapter of my career. After 10 years in the pulpit, feeling very much like I was 'in the zone' professionally, I more or less derailed my own career and found myself sitting in an NYU classroom with classmates who were a solid 20 years younger than me (they were great--I am friends with a few of them until today). I was kind of the Old Man in the Back of the Classroom. Even more than that, when I graduated with an MSW in my Iate 40s I spent a couple of years working at various hospitals and agencies in more or less entry-level MSW positions in order to collect clinical hours to get the license I needed to start a private practice.  
Although I met wonderful people, had great professional experiences and mostly knew that my own experience and skills acquired over my lifetime would, eventually, be reflected again in my every day professional experience, there was no small amount of personal tzim tzum required for the journey. There were many many days of self-doubt, when I asked myself why in the world I had voluntarily gotten off the rabbinic career train in the first place. I must say that the love and support and general cheering on of Monica, my wife, as well as my children and friends and extended family made all the difference. 
What inspired you to make this transition? 
I felt very blessed in my work in the pulpit but came to recognize that there were some passions of mine that I felt 'called' to pursue to another level: developing deep individual connection in order to facilitate personal transformation and the alleviation of emotional suffering that can follow change. Put positively, I felt (and still feel) honored to partner with people to find the best part of themselves and live their best, most realized, authentic and fulfilling life. 
What is your favorite part of your job, and the most difficult?  
One of the most challenging aspects of this work is the constant exposure to the rawness of other people's pain and trauma. It can, at times, be a lot to carry and deeply isolating. I am challenged in much the same ways all rabbis are challenged in remaining committed to self-care and spiritual nourishment in order to make it a sustainable life. 
My favorite part of my job is exactly the same as it always was in the pulpit. I feel deeply blessed to be in connection with people I respect so much, who work so hard, are so deeply decent and who take such emotional risks to become their best self, to live lives of meaning. Just as a pulpit rabbi, I am invited into the sacred spaces in people's inner lives, into their pain, grief, joy and struggles for meaning. It is a great joy, awesome responsibility and deep privilege. 
Also, I love how broadly I am free to define what my work looks like. In addition to my private practice, I also write and teach. I have developed a number of Shabbat Scholar in Residence Programs that explore a psychological idea –like dynamics of personal change or anxiety--through the prism of sacred and secular text, narrative and case study. I have presented at a number of conferences and I also facilitate a monthly online support group for RA rabbis. I am NEVER bored. 
What advice would you have for other rabbis planning to make a career change? 
Since everybody's circumstance is completely different, there really isn't any one-size-fits-all advice except that I think everyone should take their yearnings and dreams seriously and always explore their options. In my view, much of the suffering experienced by people is traced to a feeling (real or perceived) of being trapped. Even the simple act of treating our thoughts and dreams with respect and giving them voice can be its own source of healing and inspiration.  
The RA is looking to feature RA members who are implementing innovative initiatives in their congregations, schools, organizations, and communities. To nominate a colleague, email Diana Denza, our Marketing and Communications Specialist, at ddenza@rabbinicalassembly.org. Please provide your colleague's full name along with a paragraph about why you're nominating them in the body of your email.