Posted on: Thursday April 8, 2021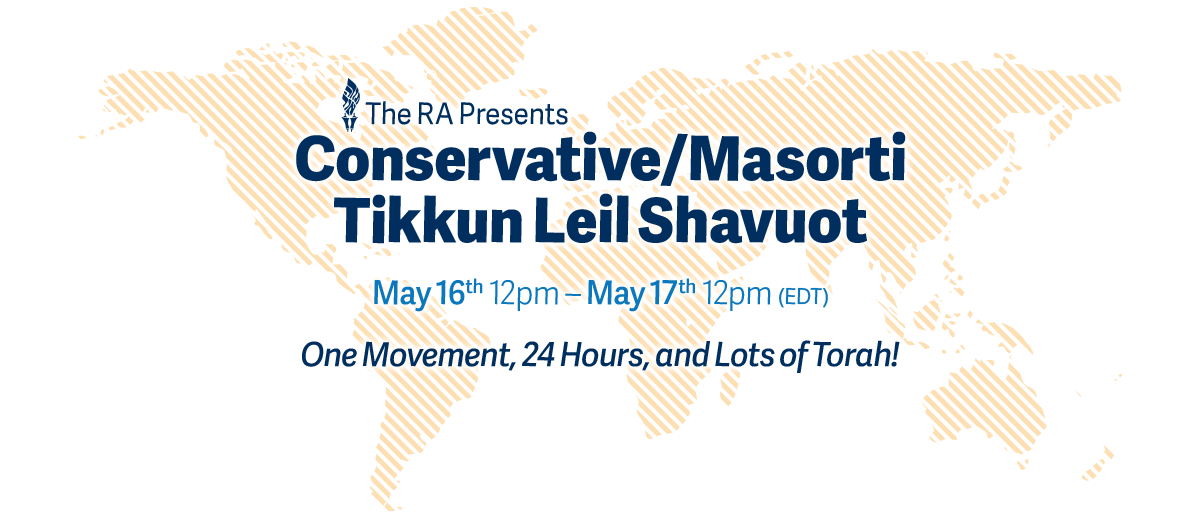 ​
Our Rabbinical Assembly is excited to present the Conservative/Masorti Tikkun Leil Shavuot from May 16th at 12:00 PM – May 17th at 12:00 PM EDT.
Access to the experience is FREE for all, regardless of synagogue affiliation or organizational participation.
Link to the live event: https://tinyurl.com/CMTikkun
We encourage you to bookmark the following event links:
We are grateful to our supporting congregations and institutions, listed here. To join this program as a paid partner, co-sponsor, or participating organization, please click here. Please reach out to Ilana Garber if you have any questions.
Individual registration is not required, but if you would like to sign up to receive updates and reminders, please fill out this optional registration. 
We're counting (up) the days until we gather as a community for 24 hours of Torah!
Tikkun Leil Shavuot will be recorded. The recording will be available on our YouTube page and website after the holiday (by Wednesday, May 19).