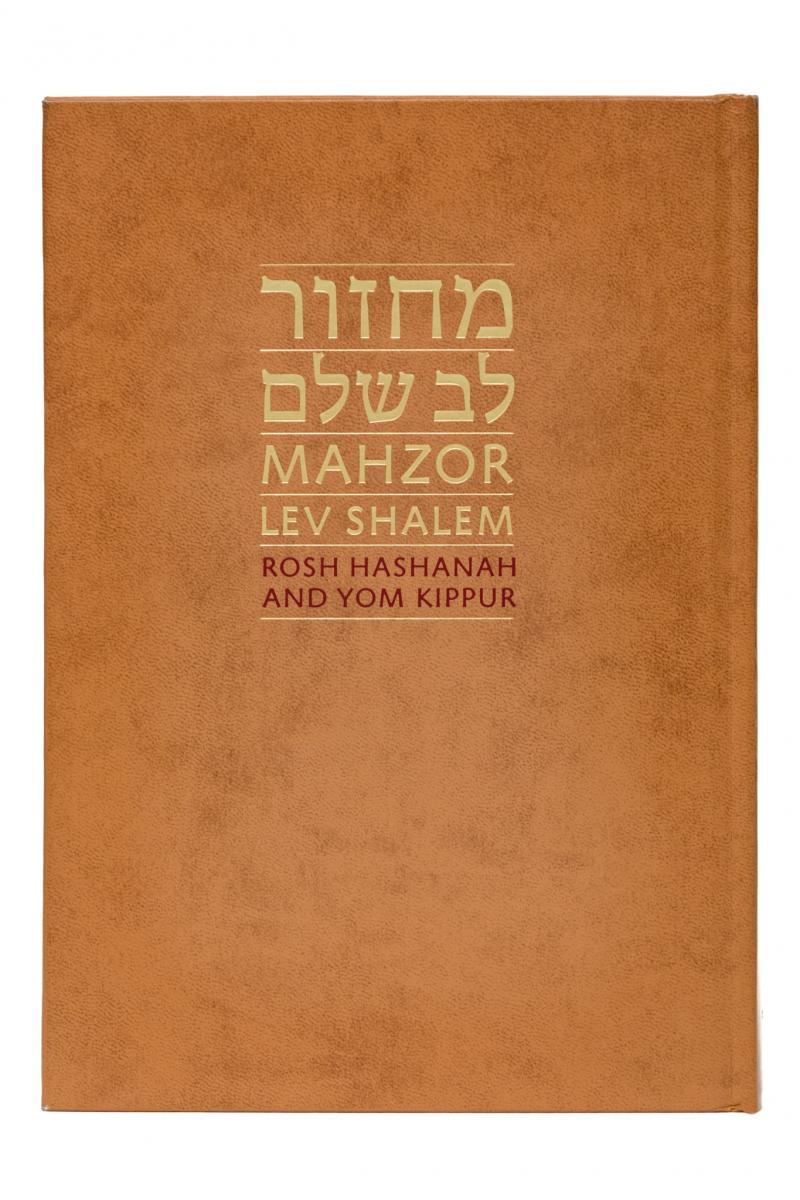 Ed Feld, editor
List price: $49.00
ISBN 9780916219468
Pages 468 hc
Large Print (3 Volumes) and Pulpit Edition each on sale for $50.00.
Discounts are available for RA members, USCJ congregations, and retailers.
Contact books@rabbinicalassembly.org or 201-216-9400 ext. 2 for more info.
---
Mahzor Lev Shalem has sold over 325,000 copies. Lev Shalem seeks to embrace the diverse backgrounds and expectations in each of our communities and open doors for every congregant. For the congregant who is familiar with the t'fillah, the mahzor's running commentary presents both a historical overview and insight into the meaning of prayers. For the congregant who doesn't know Hebrew, the English translations are close to the meaning of the original and the transliterations are plentiful. For the seeker who comes to services looking for meaning and direction, the mahzor's rich ­assortment of readings includes classic piyyutim that appear in Conservative publications for the first time; Hasidic stories and reflections; and quotes from Abraham Joshua Heschel, Martin Buber, contemporary Israeli and American poets, and leading rabbis in the Conservative movement and beyond. And with abundant readings that focus on spiritual issues and tikkun olam,Mahzor Lev Shalem speaks to the contemporary concerns of our congregants. The book represents the best of the Conservative movement—the classical and the contemporary, the historical and the spiritual; it promises to be inspiring and relevant for years to come.