Posted on:
Wednesday February 15, 2017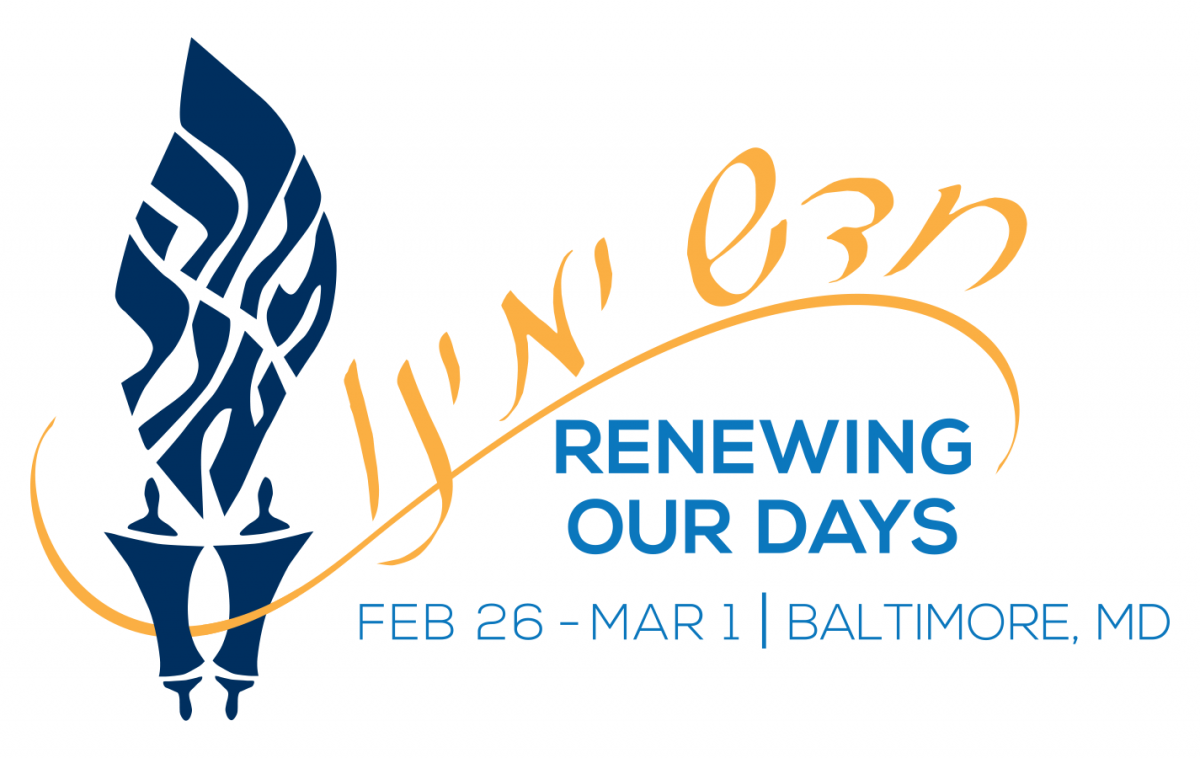 Dear Colleagues,
We look forward to seeing you in Baltimore and are delighted so many of you have registered for Convention! Please see below for important information regarding meal tickets and activities we have planned throughout Convention.
Plan Your Meals
Please let us know which meals you plan to attend during the Convention. Breakfast each day as well as Tuesday lunch and dinner are included in your registration fee (Tuesday lunch is generously sponsored by Israel Travel Connection). You can also purchase tickets for Sunday and Monday dinner as well as for lunch on Monday and Wednesday. Please note that the boxed lunch is the only real option for lunch if you are attending one of the Monday excursions (see below).
Register for Spousal Programs
For all spouses attending the Convention we have planned two opportunities to enjoy Charm City (as Baltimore has been dubbed) which we hope you will decide to join! You can find a description of the spousal programs here.
Plan your meals and register for spousal programs here
Sign up for Excursions into Baltimore
Monday, February 27, 11:30 AM - 3:30 PM
Choose between 5 different excursions into Baltimore that focus on racial justice and interfaith/interracial cooperation (minhah will be held during the site visits). A description of each site visit can be found here.
Beers of Baltimore Tour with Rabbi Steven Schwartz
Monday, February 27, 10:30 PM
We'll be making stops at two downtown brewpubs, Gordon Biersch and the Heavy Seas Ale House. We will end the evening at one of the great craft beer bars in the country, Max's Taphouse, in Baltimore's historic Fells Point. $15 for the bus plus the cost of your beer selections. Limit of 14 participants.
Sign up for Renewal Workshop Tracks
Tuesday, February 28, 3:15 - 5:15 PM
Select which Renewal Workshop Track you would like to attend on Tuesday afternoon. A description of each track can be found here.
Register for Excursions, Beer tour, and Workshops here
More Convention Opportunities
Get in touch with Yonatan Warren if you want to volunteer to lead tefillah during Convention.
If you would like to volunteer to chair the Rabbi's Run on Monday, Tuesday or Wednesday morning, get in touch with Carol Levithan