Posted on: Tuesday January 12, 2021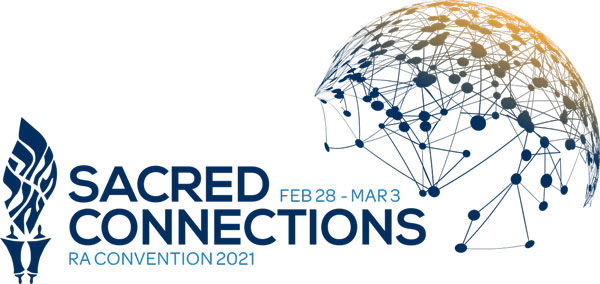 ​
Sacred Connections: a gathering in celebration of our connections with each other and the connections we build in our communities.
 
Build Your Own Schedule 
The convention schedule is designed for you to find what your neshama needs right now. As you create your schedule:
Notice that there is programming throughout the day to create opportunities across time zones and languages.
Consider how a virtual convention is different from an in-person convention - you are not expected to attend every session. Choose what will allow you to replenish and grow.
 
Block out your calendar to make room to 
Study with beloved teachers and colleagues
Engage in the holy act of self-care
Celebrate our sacred connections as we honor our 50 year colleagues, gather for an RA Town Hall, and pay tribute to our annual campaign honorees Elliot Dorff and Pamela Barmash
Take a deep dive into shared areas of passion in Professional Learning Communities*
Spend time with colleagues during social hours and large session breakout time (there will be opportunities to connect with dear friends through 1:1 coffee dates, as well as virtual "chance meetings" that make convention gatherings so unique)
 
View our preliminary schedule to get a full overview of what the week will look like. Specific session titles and speakers will be filled in as we solidify the plans. Stay tuned for more information coming soon. Registration opens next week. If you have questions, please email convention@rabbinicalassembly.org.
*What is a Professional Learning Community (PLC)? 
Professional Learning Communities are small groups of colleagues who come together around a shared question of importance. They harness the power of collaboration as colleagues bring their passion and expertise to create something greater than any of us can develop on our own. Participants in this part of convention will commit to attending all 3 sessions of their chosen PLC. Registration for these groups will be limited to ensure a conversation where everyone in the group has the space to contribute. More information on this coming next week.