When: Monday, June 17th at 3:30 PM - Tuesday, June 18th at 4:15 PM
Where: Jewish Theological Seminary (3080 Broadway, New York, 10027)
Instructors: Rabbi Elliot Salo Schoenberg (Global Director of Rabbinic Career Development, Rabbinical Assembly) and Dr. Suzanne Stier (bio below)
This workshop will help rabbis make adjustments to a new position, manage their emotions, and become aware of techniques to integrate into a new situation. Rabbis and lay leadership will learn a common language of transition and will work together to set priorities. Adjustments do not have to happen alone.
Learn the transition theory of William Bridges.
Learn tools to work with the new staff and lay leaders.
Leave the seminar with an action plan for the transition.
The workshop will look at theoretical constructs and provide practical suggestions on how to best weather these intense critical moments. We will provide practical advice on what to do first and how to set up priorities. This workshop has been highly successful, over the years, to best meet the needs of colleagues and congregations. There is no doubt that discussion of these issues helps ensure success in the new synagogue, school, on the college campus and even in the hospital setting.
This is our 26th year!
Schedule:
Monday, June 17th
3:30 PM: Welcome
4:00 PM: Session I: Principles of Transition – Letting Go
6 PM: Dinner - Meet new people; time to network
7 - 8 PM: Session II: Building Community with Your New Rabbi
Tuesday, June 18th
8:30 - 9 AM: Breakfast
9 - 10:30 AM: Session III: New Beginnings; Role; Expectations; First Tasks
10:30 - 11 AM: Break
11 AM - 12:30 PM: To Make Changes: Evolution of Revolution - When? Who? How?
12:30 - 1:30 PM: Lunch; time to network
1:30 - 3 PM: Session V: Best Practices of the Transition Committee
3 - 4 PM: Session VI: Parking Lot
4 - 4:15 PM: Wrap Up and Closure
For more information, please contact Emily Hendel at 212-280-6052 or ehendel@rabbinicalassembly.org.
Sponsored by the RA Career Resource Center.
Note: Each participant must register separately, even if they are at the same congregation.
About Dr. Stier: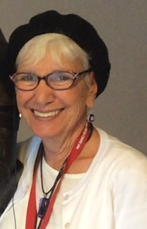 Dr. Stier brings a wealth of expertise, knowledge and love to her work with Jewish institutions. Over the years, she held many leadership positions in her own synagogue in Woodbridge, CT, as well as on regional boards for the Conservative Movement. Presently she is on the Advisory Board of JTS. Dr. Stier co-created a number of programs for rabbis with Rabbi Elliot Schoenberg, which have run the gamut from mentoring senior students to pre-retirement. Eit Ratzon was the first program they developed.
Dr. Stier acts as a coach to a number of rabbis, assisting them in strategic thinking and problem solving. Suzanne has worked with a number of congregations around issues of merging and facilitating Strategic Planning Processes. Suzanne has more then twenty-five years of consulting experience in organizational behavior, participative management, human relations training, strategic management and executive coaching.
Dr. Stier holds a Ph.D. in Organizational Behavior and Social Psychology from the Union Institute in Cincinnati, Ohio, and has earned the Certified Management Consultant designation by the Institute of Management Consultants. She's completed postgraduate work at the Sloan School of Business at Massachusetts Institute of Technology, Yale University, and New York University. She is a member of the Organizational Development Network (ODN) and National Training Laboratories (NTL Institute), where she has been a member of the Board of Directors and is immediate past Chair of the Board. She has been a field consultant for the Alban Institute as part of the original STAR (Synagogue Transformation and Renewal) team. Suzanne completed a two-year program in Jewish Spiritual Direction with Morei Derekh, a two-year Spiritual Direction internship at the Mercy Center in Guilford Connecticut and is a student of Mussar with the Mussar Institute. She is an active member of B'nai Torah in Boca Raton where she teaches mediation.
Suzanne has been married to Stanley for 59 years. She counts as her most significant accomplishment being mother to four wonderful adult children, four children-in-law, and the grandmother to nine.
When
June 17th, 2019 3:30 PM through June 18th, 2019 8:15 AM
Location
3080 Broadway




New York

,

NY

10027




United States