Pamphlets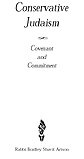 Bradley Shavit Artson
50 copies $10
100 copies $20
500 copies $100
1000 copies $200
This tri-fold pamphlet presents an elegant statement explaining the beliefs, philosophy, and practices of Conservative Judaism. Ideal for synagogues and adult education classes.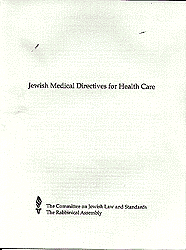 Aaron L. Mackler, editor
1-9 copies $2.95
10 or more $1.95
Approved by the Committee on Jewish Law and Standards of the Conservative Movement, this packet of information includes Heath Care Directive and Proxy Directive forms conforming to the legal requirements of New York State. The documents are intended to serve as instructions for physicians and family members if one is unable to make one's own health care decisions.